Hi-Rez Studios have announced the start of the Paladins open beta, bringing a variety of new features to the team shooter along with a release of the game on Steam.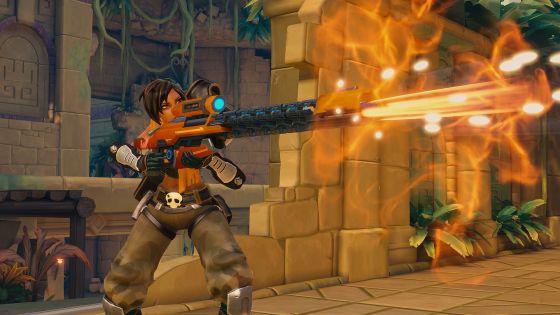 The open beta heralds a new milestone for the game as several new features have been added. Paladins will now have a new UI, a new match lobby, a third map called Enchanted Forest, a ranked Competitive queue with leaderboards and the ability to mix and match head, body and weapon skins on each champion to provide deeper levels of customization.
The Steam release will include the expected list of Steam achievements and will also include a TF2 Engineer-themed skin for the character Barik after players play five Steam matches with him.
Paladins is a free-to-play title and is available to download on Steam or through the official site. A trailer announcing the open beta is available to view below.
Our Thoughts
The open beta should hopefully provide people with a chance to experience the adjustments made to Paladins since its closed beta launch, as well as provide people looking for an alternative to Overwatch something new to play. Hi-Rez Studios has the ability to craft some excellent competitive games, and we congratulate them on entering the open beta phase.
Your Thoughts
Are you a previous closed beta Paladins player who will check out what's changed? Have you decided to give Paladins a shot? Or are you completely in love with Overwatch no matter what? Give us your thoughts below.
Source: Press release
Articles Related to Paladins
Paladins Chinese Release Announced
Paladins Closed Beta 30 Patch Notes Posted
MMO News Today: April 22, 2016
Related:
News
,
Open Beta
,
Paladins
,
Steam