Today marks a major milestone for the devs of Pantheon: Rise of the Fallen. Pantheon pre-alpha testing is officially underway, granting the most fervent of supporters of the MMO their first chance to enter the world that was previously only shown off in blog posts and livestreams.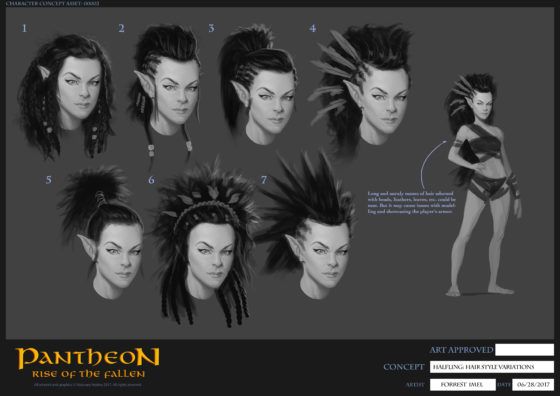 Why mention the whole "fervent supporter" part? Because the pre-alpha is currently only available to those who have buy in to VIP tiers, which range in price from $1,000 to $10,000.
The limit has been imposed as a result of the pre-alpha pool reportedly exceeding the dev's goals, but if you've got four to five figures to spend you can still buy in until December 20th. After that, pre-alpha will not be available for any pledge tier.
So what will testing bring? Pre-alpha will have players arriving to Thronefast, the city which was the focus of the most recent development livestream. Specifics of content were not directly outlined in the announcement, but it is noted that testers will get to literally see the game world grow around them, along with some grayboxing for several buildings in Thronefast and, apparently, some artisanally crafted grass.
More information about testing is expected to be announced over the next several weeks on both the game's official website and social media.
Our Thoughts
While things appear to be pretty threadbare content-wise, that's also part and parcel of a pre-alpha test build. Here's hoping that supporters like what they see and that the devs behind Pantheon are able to pull together some good data and a good plan going forward.
Source: newsletter
Articles Related to Pantheon: Rise of the Fallen
Pantheon: Rise of the Fallen Details a City's Creation in Livestream
Halflings Arrive to Pantheon: Rise of the Fallen
The MMO Alpha and Beta List: November 17, 2017
Related:
Alpha Test
,
News
,
Pantheon: Rise of the Fallen
,
Pre-Alpha
,
Sandbox MMO