If you would think that a giant, punching robot was missing from the Paragon roster, then you're in luck! The reveal of the new hero Crunch to Paragon is just the sort of thing for players of the MOBA that like to get up close and punch-personal.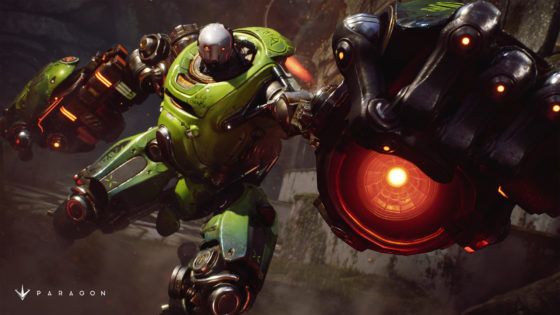 Crunch is, quite obviously, a melee-minded hero who uses a combo system to chain abilities together. His skills focus primarily around his Re-Crunch ability, which repeats the last skill used as well as offers a buff that powers up every third ability and shaves time off of cooldowns. His other abilities focus on…well…punching.
Crunch will box his way in to Paragon's roster on Tuesday, November 15th. A trailer showing off the punch-happy robot is available for viewing below.
Our Thoughts
Crunch looks like he packs a …wallop. The speed of his skills could mean that he'll be one of the biggest up-close threats the game has seen yet. Obviously keeping distance will be key to managing this hero's power, because it looks like it's lights out if he's able to close the distance. We're eager to see how Paragon's players will take to the new addition!
Your Thoughts
What do you think about Crunch? Will you be playing him on launch, or are you already focusing on another hero? Give us your thoughts below.
Source: official site
Articles Related to Paragon
Paragon Open Beta Update Discusses Balance, Bad Actors and Bad Words
Paragon Reveals New Hero
Epic Games Sues Paragon Modder for Creating and Selling Hack
Related:
MOBA
,
New Hero
,
News
,
Paragon