The early access period for Paragon, Epic's upcoming sci-fi MOBA, begins on March 18, 2016, and players who wish to participate can now buy their Paragon Founder's Packs. Paragon will enter open beta in summer of 2016.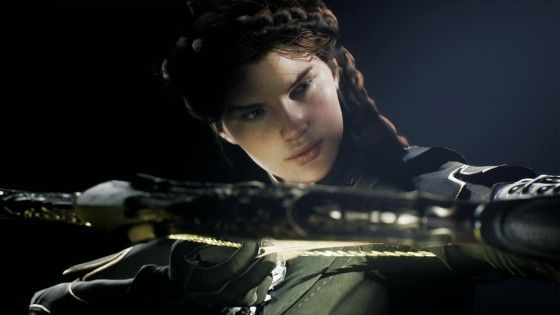 The Paragon Founder's Packs allow players to enjoy the full early access period, and whatever progress they may make in the early access will not be reset. All achievements and advancements a player earns in early access are permanent; according to the founder's pack page on Paragon's official site, "Progress is real. That means no account wipes or resets." Three tiers of Founder's Packs are available for purchase, with higher priced packs offering significantly greater rewards and providing access to many more characters.
Paragon will be free to play, and Epic has stated that there will never be a requirement to spend a dime; a player can be competitive without spending any money.  According to the Founder's Pack page, "Paragon is designed so that every player can compete and win without ever spending money. All heroes are free, and cards can only be earned by playing the game."  Additionally, an early access trailer for Paragon has been published on YouTube; prospective players can watch the video and get some idea of what the early access will be like.
Players who would like to learn more about the Paragon Founder's Packs or the early access should visit the Founder's Pack page on the official Paragon website.
Our Thoughts:
A lot of people are looking forward to this game; Paragon was number 3 on Twitch's top games last night, hinting that it is a game people are interested in watching, and MOBAs in general are extremely popular. Paragon in particular is simply a gorgeous game; we're eager to see what players think of it once the early access begins in a few days!
Source: Paragon Founder's Pack official page
Related:
Early Access
,
Epic Games
,
MOBA
,
News
,
Paragon