If you never thought a Korean pop star-styled character would ever make it to Paragon, prepare to be surprised. Epic Games has pulled back the curtain on Shinbi, the MOBA's latest roster addition.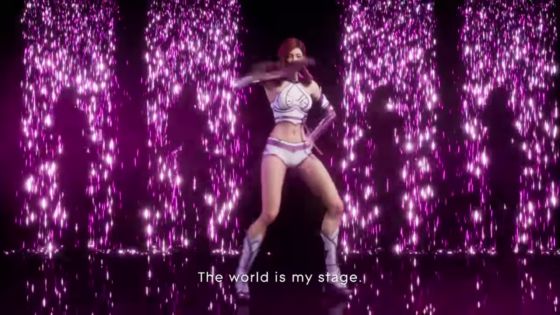 Shinbi is Omeda City's biggest pop star who uses her ability to summon Spirit Wolves as part of her stage act. In the battlefield of Paragon, however, these Wolves serve the purpose of dishing out pain.
Shinbi is a melee Assassin character who uses a variety of abilities to harass enemies up close or at short range. Her skills include a forward dash or a PBAoE that deals damage while healing her, and her ultimate marks enemies with stacks that will unleash Spirit Wolves on foes when activated.
Shinbi will be available for free in Paragon on February 21st. More details about her abilities can be read here, and her K-pop-powered introduction video can be seen below.
Our Thoughts
Well, we sure didn't see this one coming. There's certainly going to be some very strong opinions about Shinbi's arrival to Paragon, but we can't ignore this character's ability to harass enemies and move swiftly around the battlefield. Ideally, players will look past the pop star veneer and focus on her skills.
Your Thoughts
How do you feel about the addition of Shinbi? Do you think this is an interesting character or do you want to take her out already? Let us know in the comments.
Source: official site
Articles Related to Paragon
Paragon Serath Introduced to Roster
Epic Games Explains Upcoming Paragon Overhaul
Paragon Adds New Hero Crunch to the Roster
Related:
MOBA
,
New Hero
,
News
,
Paragon