The latest Paragon open beta update has been posted and goes over several points the developers of the MOBA are working on.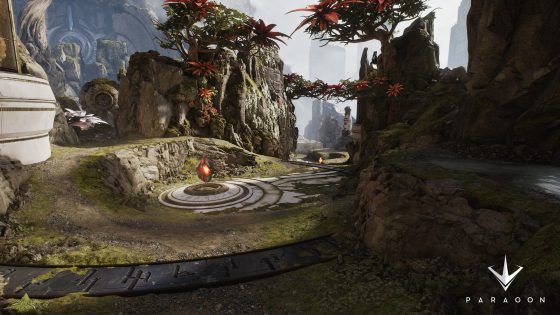 With the title in open beta, creative director Steve Superville has penned an update to talk about several things being worked on by the Paragon team. He first mentions that hero balance is in a good place, with a win-rate spread of 45% to 55% across all Heroes in the game. "This is the healthiest spot we've been in yet, and while we will try not to upset it drastically, we will continue introducing new Heroes," states Superville. "There are more changes planned, and it's nice to start from a firmer foundation going into September."
There was also mention of continued actions against Bad Actors, or those who AFK during matches with ban penalties being ramped up for serial offenders. There also is work on a chat filter to replace choice words with hearts.
The update also detailed continued work on banning cheaters citing a total of 305 cheaters being kicked, and intentions to manage the length of matches. "Average match times aren't too far from where we were (41-minute median up from 37), but there has been an increase in the higher percentiles, with some matches reaching extremes of 1.5 hours plus. This is not an acceptable length."
Our Thoughts
We wish the Paragon team the best of luck as the MOBA continues in to open beta. The current update sounds like things are in the right priority, and we're looking forward to release and hope that Paragon become a mainstay of the MOBA genre.
Your Thoughts
Are you participating in the Paragon open beta? What do you think of where the game is now? What would you like the devs to focus on? Tell us in the comments.
Source: Official site
Articles Related to Paragon
Paragon Reveals New Hero
E3 2016: Paragon Updates and Khaimera First Impressions
Epic Games Sues Paragon Modder for Creating and Selling Hack
Related:
MOBA
,
News
,
Open Beta
,
Paragon
,
Update