Nothing quite like an eerie chill first thing in the morning and Funcom are totally delivering as it seems they are venturing into the world of single-player horror gaming!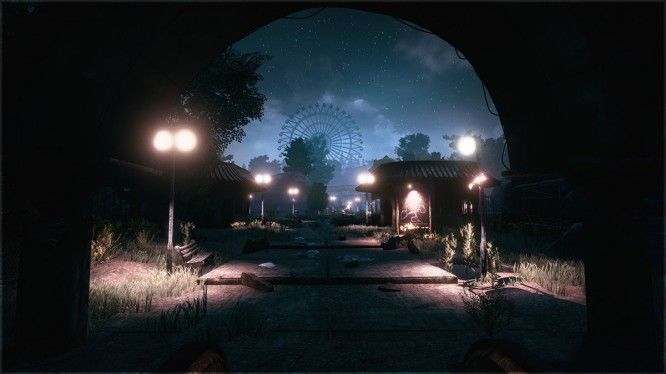 A teaser trailer has emerged for a Funcom game known as The Park. It is set within an abandoned amusement park, which bears a striking resemblance to the park in The Secret World's Savage Coast.
"Amusement parks are happy places, filled with the innocent joys of childhood and the exhilarating rush of hair-raising, but safe adventure. Balloons, cotton candy and fantastic rides to be dared. Perhaps that is how Lorraine pictured it too when she brought her son Callum to one… just before it descended into the most terrifying nightmare of her life."
WARNING!
The following video trailer contains flashing lights.
Currently, we know that The Park is a single-player horror 'experience', with a "dark and sinister secret." It is developed by Funcom, with the creative mind of Joel Bylos, and will be released for PC in October 2015, just in time for Halloween.
Could this be a tie-in with The Secret World? If so, what a genius way to promote a fantastic MMORPG! Especially around Halloween time. We'll just have to keep an eye on the game's website for more information.
Update
Joel Bylos has confirmed on Twitter that The Park "is absolutely set in the universe of The Secret World."
Source: Funcom YouTube
Related:
Funcom
,
Horror
,
News
,
Trailer