After its announcement at Gamescom 2016 set the entire audience on fire, the much anticipated Patch 7.1 Return to Karazhan is now live on the PTR, ready for all players willing and able to take a break from Legion live content. The new features were detailed in the patch notes available on the Battle.net application.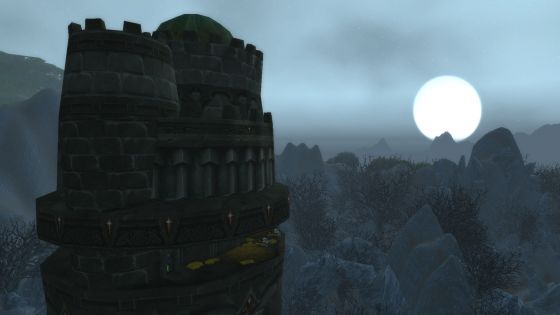 Patch 7.1's most notable feature is its namesake, the new 5-man Mythic-only dungeon Karazhan, which will require a new attunement. The dungeon's difficulty will be above the current mythic challenge but the generous loot and new encounters will make it worth a weekly run.
Other additions of 7.1 are the Trial of Valor and Nighthold raids, both bringing with them new world quests. The Trial of Valor will tie up the story of Odyn and Helya and include a connection to Illidan. Players will also be able to continue the Nightfallen storyline with new quests in Suramar that will add content and build up every week until the opening of The Nighthold raid.
Finally, some fun bits include finding and raising an orphaned Falcosaur pet to transform it into a new mount, and the new world event area Alcaz Isle, where defeating Dr. Weavil and the Drudge Gnomes will award the Big Red Raygun toy for everyone and tamable mechanical spiders for Hunters.
You can check out the Patch 7.1 preview trailer below if you haven't seen it already:
Our Thoughts:
Although we are waiting for confirmation from those venturing on the PTR and starting the process, it appears that part of the Karazhan attunement questline involves order hall missions requiring followers with ilvl 850. This upset quite a few people already, since upgrading followers in the order hall takes quite a bit of time, and enhancements seem to be more rare than in WoD.
We can definitely see this being a part of the questline since follower missions also appeared in other steps of the progression so far. But considering that Patch 7.1 is not going to be released for a while, players likely have sufficient time available to make sure they meet the requirements by the time new content goes live.
Your Thoughts:
Will you head over to the PTR and preview Patch 7.1 or do you prefer to focus all your available time on live Legion content? Let us know in the comments below!
Blizzard Entertainment
,
Legion
,
News
,
Patch
,
World of Warcraft