The newest expansion Path of Exile: Atlas of Worlds has been announced, along with features and a release date for the ARPG's latest content.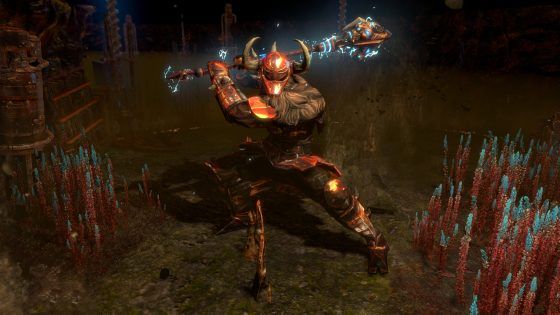 The Atlas of Worlds expansion invites players to travel across a variety of different worlds in a quest for loot and to take on a multiverse-bending threat. The expansion brings 30 new maps, 19 new bosses, new exotic items and several performance enhancements to make the game operate on modern CPUs. Atlas of Worlds will also begin the start of a new Essence Challenge League, which has players taking out trapped monsters and stealing their essence to craft powerful items.
The Atlas of Worlds expansion will launch on September 2nd and will include the release of Atlas of Worlds Supporter Packs which include armor skins and other goodies. The trailer for the expansion can be seen below.
Our Thoughts
The Atlas of Worlds sounds like a pretty meaty expansion to Path of Exile, and we're definitely eager to see how the new maps play out. 30 new worlds and 19 bosses are more than enough to keep fans busy for a fair bit of time, and we're also intrigued by the Essence Challenge League. Looks like a lot of good things coming for fans of this ARPG!
Your Thoughts
What do you think of the Atlas of World expansion? Is there anything coming that you're most eager to try? Give us your opinions below.
Source: Press release
Articles Related to Path of Exile
Path of Exile Talisman Challenge League Live Today
Path of Exile Announces Ascendancy Expansion
Path of Exile: The Awakening: Game-Changing Expansion Launches Today
Related:
ARPG
,
Atlas of Worlds
,
Expansion
,
News
,
Path of Exile