Content Update 1.3.0 brings forth various new enhancements to Path of Exile, with a heavy focus on improving and accentuating Path of Exile's PvP elements. These additions and improvements include the Torment and Bloodlines Challenge Leagues, a new PvP-focused Forsaken Master, competitive PvP tournaments with regular Seasons, PvP-only characters, new gems and Unique items, a massive update to the Passive Skill Tree, and much more.
The new patch marks the start of two new Challenge Leagues, providing players with an opportunity to demonstrate their mastery of Path of Exile. Torment and Bloodlines both have unique properties that set them apart from normal play. For more information on the new Path of Exile update, please visit the official site for complete details.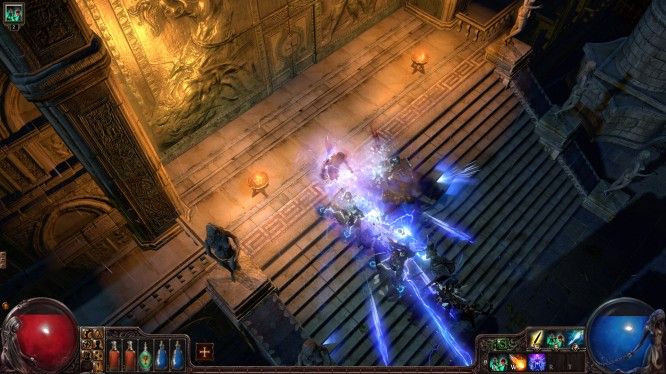 In addition, two of Grinding Gear Games' major partners – Razer and KARMA KOIN: The Online Game Card – are official sponsors of PvP Season One, and will be providing thousands of dollars in prizes to the winners of competitive tournaments, including the finale Invitational at the end of the PvP season. Razer will be giving away dozens of its award-winning gaming peripherals, used by some of the world's top eSports players, and KARMA KOIN will be giving away online gaming currency.
Related:
MMORPG
,
Path of Exile
,
Update