Get ready to grind your fingers away, Grinding Gear Games released Sacrifice of the Vaal, a mini-expansion for online action RPG Path of Exile. The first of many expansions to come, according to the developers. This one being the first of the three coming later this year. Expect a showdown with the Queen of the Vaal in this expansion, with additional skill gems added to the roster, new Vaal themed areas to explore, a free-for-all PvP mode for all you diehards and new leagues that puts the player on a specific challenge before the timer runs out.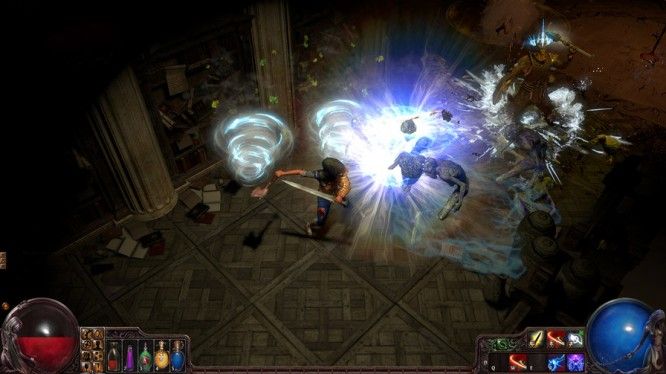 Grinding Gear Games wants to also remind the players that the first 50 folks who defeat the queen in each of the new challenge leagues, will receive an exclusive Vaal effect, so go get pumped and get murderin'!
Oh, if you haven't seen the trailer yet, I suggest you do!