During PAX East 2017 En Masse surprised everyone with the announcement that Tera is coming to Playstation 4 and Xbox One. Most notably the recently released Nintendo Switch won't be included.
The PC version does already support the use of a gamepad, however, En Masse are taking it a step further by redesigning the control scheme from the ground up. Along with it, the UI will have a complete revamp with controllers and television viewing in mind.
Talking about the console release, the CEO of En Masse Sam Kim said the following; "The past five years of TERA have been fantastic. We have an amazing and ever-growing player base on PC and we can't wait to share TERA with a brand new audience on consoles. Everyone at En Masse Entertainment and Bluehole is putting an incredible amount of effort into making sure that console players have the best TERA experience possible, and can enjoy the wide range of content the game has to offer."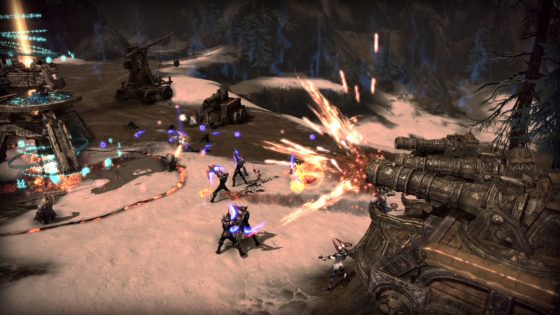 More information about the release of TERA on the Playstation 4 and Xbox One will be coming in the next few months. You can sign up to take part in the console closed beta on the official website.
Our Thoughts
Other MMORPGs that have made the leap to console have been incredibly successful, in particular, Star Trek Online and DCUO, so it really is no surprise to see another MMORPG taking the leap. With the emphasis on action combat that Tera has always had it really seems like the move to console is a no-brainer.
Your Thoughts
Does an MMO being released on console make you more likely to try it out? Are there any MMOs you'd like to see on consoles in the future? Are consoles the future of the MMO industry? Give us your thoughts in the comments below.
Source: Press Release
Related:
Console
,
En Masse
,
En Masse Entertainment
,
MMORPG
,
News
,
PAX East
,
PAX East 2017
,
Playstation 4
,
PS4
,
TERA
,
Xbox One