Albion Online Announces Galahad Update, which will bring massive changes to the final beta and begins on March 13. Galahad reshapes the world of Albion Online, giving players new places to explore and new biome cities. New content and challenges are also being introduced including Guardian challenges, group attacks on the Home Bases of the Undead or the Disciples of Morgana, and the all-new expeditions for single players or groups. The update will also bring in a vastly improved user interface.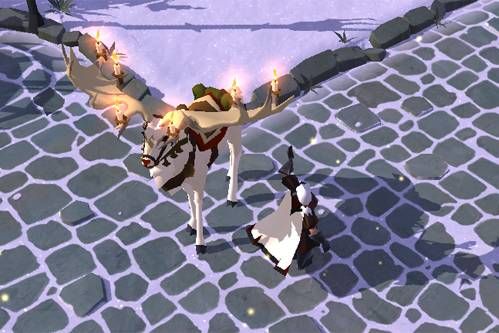 Currently, the servers are offline but when they come back online on March 13th Legendary Founders will be the first allowed in at 12:00 UTC, which is 5AM Pacific Time, 1 PM CET. Epic Founders will get access on March 14th at 12:00 UTC. Finally, Veteran Founders will get access on March 15th at the same time as the previous two.
Find out what else Albion Online will be introducing with the Galahad update in the video below.
If you aren't already a founder you can still buy a founder's pack at each of the three levels on the official website.
Our Thoughts
It is incredible to think that after all this time we're finally coming up to the final beta for Albion Online. We could not be more excited for the development team and ourselves as we get another step closer to launch. The new content and world revamp from Galahad sound amazing and we really can't wait to play.
Your Thoughts
What do you think of the Galahad update? Will you be playing in the final beta when it begins? What are you looking forward to trying the most? Let us know in the comments what your thoughts are on this being the final beta and of course, everything announced for the Galahad update.
Related:
Albion Online
,
Beta
,
GameNews
,
Indie
,
MMORPG
,
News
,
PAX East
,
PAX East 2017
,
Update