Rocket League announces Dropshot mode is coming later this month. The free update is launching on March 22nd and takes place in an all-new hexagonal arena called Core 707. There are no goalposts so players have to create their own dynamic scoring areas. The electrified ball has to break through the floor on the opponent's side. Once a goal has been scored the hole closes back up and it begins again. For an added bonus the ball will gain strength as players continue to hit it and dribble it, giving it more damaging power against your enemy.
In addition, the latest update will introduce 6 new achievements and trophies. Plus an all-new "Live Now" button for official eSports streams. Dropshot mode will be free and like the other free updates, it will be available for both private and exhibition matches.
See all the action in a new trailer.
In a recent interview Vice President of Psyonix said that they aren't developing Rocket League 2 because the game is still growing. They have 29 million registered players and in February about a forth of those people played. This is a year and a half post launch. He said, "Why would we want to take this huge community that we've already built, that's still growing, and say, 'What you're playing now is going to be irrelevant in 12 months, but we want you to stop what you're doing, giving us money all over again, and move over to this other game. That's not the right way to do things. I think that era of games has passed."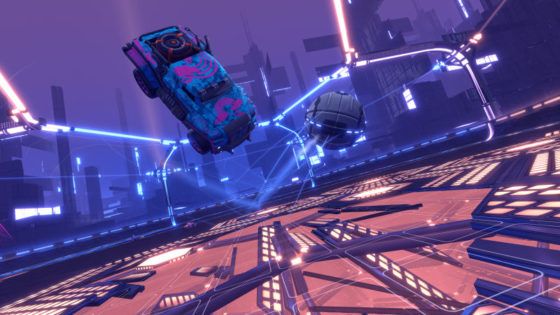 Our Thoughts
Rocket League still manages to surprise us with every update making it more and more fun to play each time. We can't wait to try out Dropshot mode.
Your Thoughts
What do you think of Dropshot mode? Will you be playing it when it launches next week? Do you have any ideas for a new mode in Rocket League? We'd love to hear your ideas! Leave us a message in the comments.
Source: Press Release and Kinda Funny Games
Related:
News
,
Psyonix
,
PvP
,
Rocket League
,
Update