During TennoLive 2015, an exclusive live community event run by the Warframe development team to show off upcoming content and gameplay, Digital Extremes revealed numerous incredible changes coming to the game in 2015.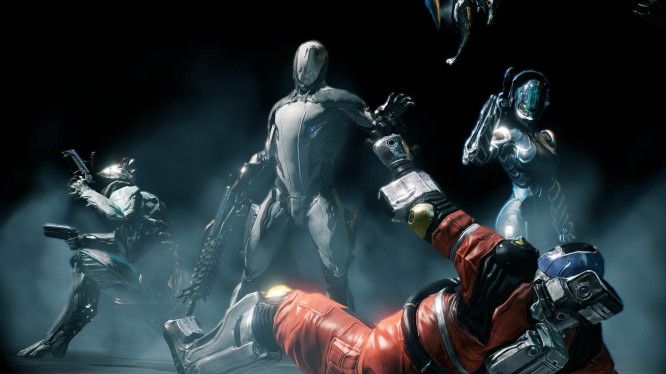 Warframe will be getting Parkour 2.0, a new enemy faction, a new Dragon-themed Warframe, new Melee weapons, and a New Prime Warframe. The updated Parkour system gives Warframes new ways to navigate new and current fiddly areas with some awesome looking moves. The new weapons coming to the game include the Community Concept weapon, the Mios, the Puncture Glaive, and the Dark Dakra. The addition of the new weapons celebrate the 2 year anniversary of Warframe.
The new dragon-themed Warframe, Chroma, excited fans watching live and via the livestream on Twitch, and can you blame them? Everything could always use a little more dragons. Furthermore, Volt will be the latest to become a Prime Warframe. The new enemy faction I mentioned will be called the Sentients and players will also get access to a new Sanctuary area, and a new PvP-focused capture-the-flag mode called 'Capture the Caphalon'. The video I have included below shows a little of what I have talked about here, some of it looks absolutely fantastic.
All of the new features revealed at TennoLive 2015 will be released throughout this year and fans can watch the bi-weekly Warframe Devstreams to be the first to find out about additional details and launch dates, the next one being at 2 P.M. EDT, on March 20th.
Source: Press release
Related:
Event (Real Life)
,
Livestream
,
News
,
PAX East
,
Shooter
,
Warframe