Today, a special Q&A panel with Final Fantasy XIV director Naoki Yoshida hinted at more than few upcoming features for the popular MMORPG. Although most of the discussion was simply speculation about potential future content, it was revealed that a new solo dungeon will in fact be available starting with Patch 3.35.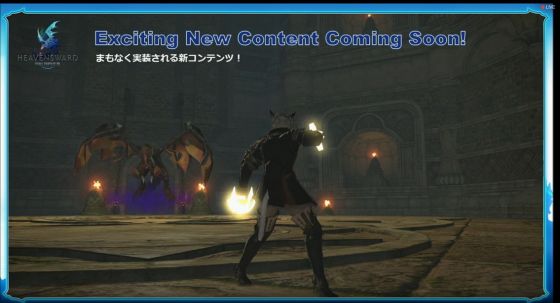 Titled "The Palace of the Dead," players will be able to compete with others in a multi-tiered dungeon with an ever-changing layout. With Final Fantasy XIV Patch 3.35, there will be a certain number of available floors, but subsequent patches will increase the total floor count. Players will be able to challenge this "Deep Dungeon" in either a party of up to 4 or by themselves.
Deep Dungeon details:
Scheduled for release with Final Fantasy XIV Patch 3.35.
Bottomless dungeon populated with the army of undead souls.
Solo or party of up to 4 adventurers.
Ever-changing layout to the dungeon protected by powerful magic.
Independent progression system, starting at level 1.
Level progress will be auto-saved on select floors. Dying will return players to previous save location.
There will be boss encounters on multiple floors.
Item level does not work in the dungeon.
Players can be powered up with statues, however, they may also act as traps that decrease player power.
If that wasn't enough dungeon delving excitement, a special treasure hunt dungeon will be available in Patch 3.3. A "Letter from the Producer Live" will go into more details regarding Patch 3.3 next week.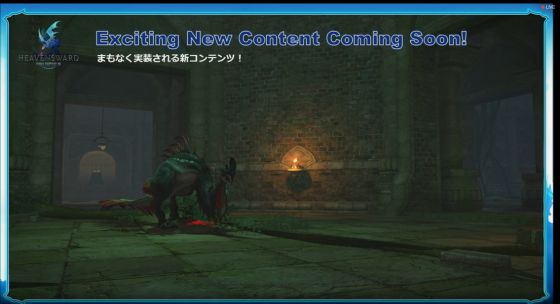 In addition to the Deep Dungeon reveal, there was a lot of discussion regarding the future of Final Fantasy XIV. One exciting, upcoming feature will be the ability to chat with friends and linkshell members while outside of the game. Even though this part of the feature is complete, the developers are also planning to add retainer and marketplace functionality, which has delayed its release. These new features are expected to be available before the next expansion.
New events are also coming to Eorzea. There were hints at bringing the Seven-Eleven event over to North American servers, as well as cross-over events from other Final Fantasy games. It was also confirmed that if there is a Phantasy Star Online 2 cross-over event that it will be available in all regions.
Stay tuned to MMOGames for more PAX East 2016 coverage.
Source: Twitch
Related:
Final Fantasy XIV
,
MMORPG
,
News
,
PAX East
,
PAX East 2016
,
Square Enix