The second article of Blizzard's PAX East agenda was of course Heroes of the Storm, Blizzard's addition to the MOBA scene currently in Closed Beta. It was revealed this week that a select few Beta participants will be able to invite friends into Heroes of the Storm Beta and despite technical issues during the panel, Blizzard got plenty of news out for old and new players alike to look forward to.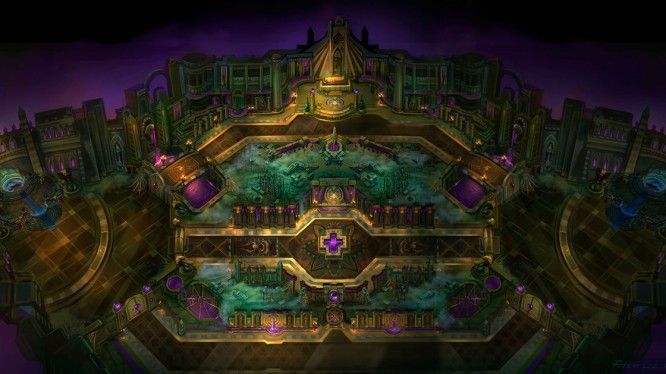 Dustin Browder, Heroes of the Storm's Game Director, took to the stage for this segment, first talking over the new battleground: Tomb of the Spider Queen, which will be a small, enclosed map situated underground wherein players can defeat enemy minions to claim gems, which when turned in unleashes a wave of Webweavers to fight for your team.
Sylvanas was then announced as the next Hero to come to the Nexus as a sneaky, ranged Specialist Hero, who deals high DPS and Siege damage. I have attached Sylvanas' Hero trailer below for your viewing pleasure:
Once Blizzard got their system rebooted, Browder jumped straight in to the UI changes coming to Heroes of the Storm, which should streamline a lot of a player's information at a glance. Perhaps most importantly, their "Play Nice, Play Fair" feature, currently being worked on, was talked over in as much depth as they had time for. Players will be able to mute their allies, avoiding negative chatter if they wish to simply focus on playing the game, which isn't a dissimilar idea to Hearthstone's communication in which you can only talk to another player if they are a Real ID friend. Blizzard will also be adding in Clans as a way for players to team-up with others who share the same goals, quite like in a guild. He quickly skipped over the Progression Updates coming to Heroes of the Storm as they were running out of time but there will be changes coming to Heroes to give players a reason to keep playing them past Hero level 10.
To sign up for Heroes of the Storm Beta, purchase a Founder's Pack, and read more information, head over to the official website.
Related:
Announcement
,
Beta
,
Blizzard Entertainment
,
Heroes of the Storm
,
MOBA
,
News
,
PAX East