In what's probably one of the more surprising developments in the history of a game studio that's just full of 'em comes word of the CCP Games acquisition by Pearl Abyss. The announcement in question is twofold, with an official press release and a deeper breakdown of what it means for the Capsuleers of EVE Online.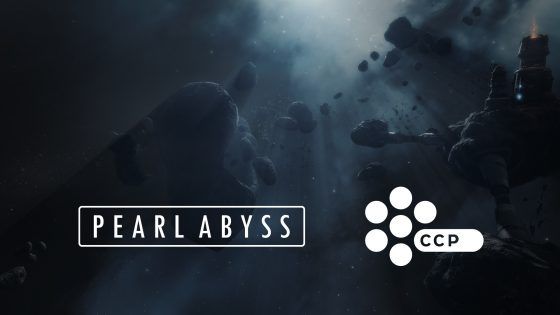 The press release, as often is the case in these pieces of correspondence, is generally upbeat regarding the decision. It does make a point early in the announcement that CCP Games will still operate as an independent developer with its studios in Reykjavik, London and Shanghai still operational, only now they'll be bringing their expertise into current and future Pearl Abyss operations.
CCP CEO Hilmar Veigar Pétursson further broke this down on EVE Online's official site, additionally reassuring fans that things for EVE Online will not only continue, but improve with the new backing.
"Partnering with Pearl Abyss in my belief puts us in an even stronger position to continue to grow and nurture our amazing virtual world. We'll continue to be free to do what we do best, but now we'll have the support of another tried and tested developer that's proven their own mettle in the complex and challenging field of creating and maintaining virtual worlds."
While specifics on just what sorts of things this means in the near-term for EVE Online aren't clear, Pétursson does bring up word of working towards "mutual long-term goals."
Those who would like to pick the brains of the devs about this move are invited to join in on an AMA tomorrow starting at 12:30pm EST in the EVE Online forums. There's also the upcoming EVE Vegas event, where the discussion will most assuredly continue.
Our Thoughts
Nebulous though these long-term plans may be, it's undeniable that Pearl Abyss is a pretty big company to work alongside and so this will hopefully mean similarly big things for EVE Online and anything else CCP Games has cooking. We're very interested in seeing how this all shakes down, though there likely won't be any immediate effects.
Sources: press release, official site
Related:
Business News
,
CCP Games
,
EVE Online
,
Games Industry
,
News
,
Pearl Abyss