Announced today, Perfect World Entertainment and Tuque Games have teamed up to create the top-down, multiplayer shooter Livelock.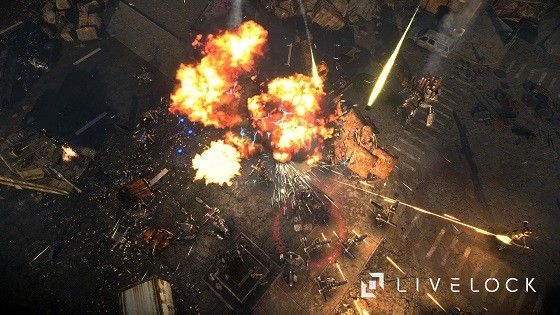 Livelock will be the first buy-to-play title published by Perfect World Entertainment and it will feature intense co-op action set in a robot apocalyptic future.
"As a small team we had a wild vision to make a post-human game that thrusts players into a worldwide battle with carbon-shattering destruction and sharp combat," Tuque Games executive producer Jeff Hattem said. "Perfect World has been an outstanding partner as they helped us grow our initial idea even beyond our own imagination."
Key Feature:
Three-player action co-op. Playable with up to three players via online or local multiplayer, Livelock brings fast-paced action with an arsenal of dynamic abilities and firepower.
Intelligent action. Each Node of enemies brings their own unique challenges to the fight. Quick decisions and even quicker reactions will be necessary to fight the army of enemies ahead.
Classes with Character. Features three different classes with unique personalities and arsenals to match them.
An infinite war. Co-created with Robopocalypse author Daniel H. Wilson, Livelock tells the story of a post-human world sent into an infinite war following a cataclysmic gamma ray burst.
"As a publisher, our focus has always been to work with quality developers and games. Games that we, as gamers, would enjoy playing," said Yoon Im, senior vice president of publishing and platform at Perfect World Entertainment. "Tuque Games has been an amazing partner as we both crafted Livelock into an excellent pick-up and play top-down shooter for single players and friends playing online."
Livelock is set to launch simultaneously for the PC, PlayStation 4, and Xbox One in 2016.
Our Thoughts:
Top-down shooters are often one of the more overlooked genres in the industry, but if done right they can be a lot of fun. We'll have to wait and see what Perfect World and Tuque have planned for us.
Source: Press Release
Related:
Buy to Play
,
Livelock
,
News
,
Perfect World Entertainment
,
Shooter
,
Tuque Games