Feeling the love this holiday season? Even if you're not, Perfect World Entertainment is looking to spread it throughout its most popular games.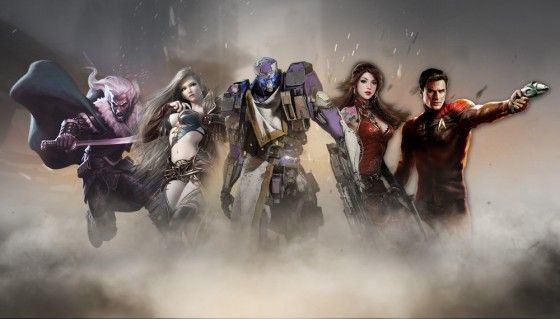 Starting on February 12, Perfect World Entertainment will be hosting a number of giveaways for Livelock, Neverwinter, Star Trek Online, PWI, Forsaken World and Swordsman. All players are required to do is re-tweet a message, share a Facebook post, or upload a photo on the forums.
"Love is in the air and we're showing our affection with giveaways this entire weekend! We're giving out tons of prizes that will captivate your heart! Whether you're an awakened Capital Intellect, a sword-wielding Adventurer, or an intrepid Starfleet Captain, we have giveaways for you! From all the folks here at Arc Games, we wish you a Happy Valentine's Day!"
Rewards:
Livelock: limited edition Hex t-shirts
Neverwinter: Epic Owlbear Mounts
Star Trek Online: T6 Valiants, Attack Wing U.S.S. Enterprise and Borg Cube
PWI: 1,000 ZEN, $30 Godiva Gift Card and Lotus Affection Fireworks
Forsaken World: Spirit Orbs
Swordsman: Lin Dzeh Umbrella
Please visit the official Arc Games page to participate.
Our Thoughts:
Valentine's Day usually isn't the biggest event for MMORPGs, but it's great to see that Perfect World Entertainment is really stepping things up and offering opportunities for all of its players.
Source: Perfect World Entertainment
Related:
Forsaken World
,
Holiday
,
Livelock
,
MMORPG
,
Neverwinter
,
News
,
Perfect World Entertainment
,
Star Trek Online