More than 2 years after the initial release of Phantasy Star Online 2 in Japan players in the West are still asking Sega when it will be their turn. Earlier this year it expanded to Asia and also made the mobile leap to Andriod and iOS, only in Japan though. After so long many have simply given up hope of it ever being brought to Western audiences.
But last week on Twitter @Japan_Game_Love tweeted about the sad state of PSO2 in the West.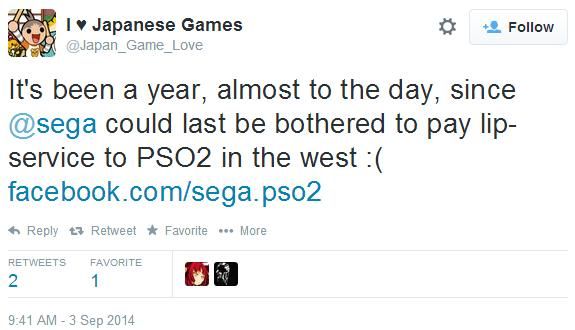 And much to everyone's surprised @SEGA answered!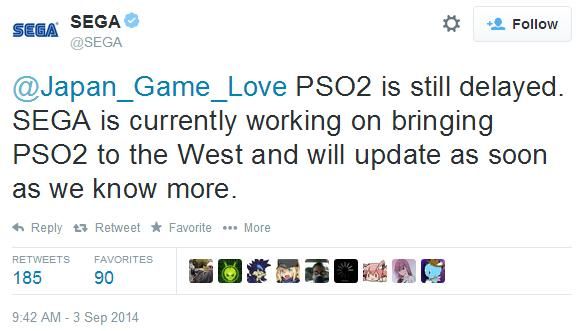 If you take Sega at their word they seem to still have intentions of bringing Phantasy Star Online 2 to North America and Europe. But between complete silence on the matter and the amount of time that has passed by it seems more and more unlikely that it will ever come to pass. Even so, last week offered a glimmer of hope for fans of the popular title.
Related:
Developer
,
MMORPG
,
News
,
Phantasy Star Online 2
,
SEGA