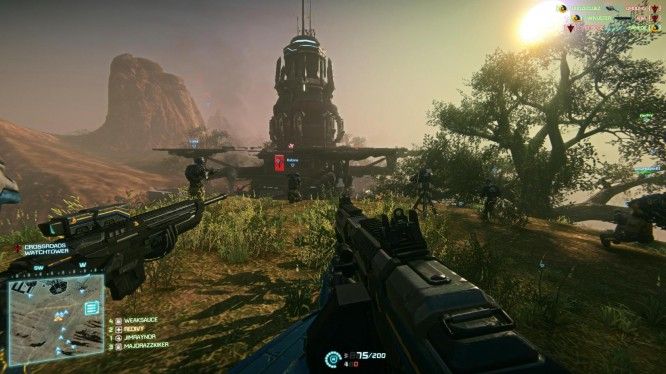 Delays are common place in this industry. If you identify as a gamer, it's just something you end up dealing with. It's always a mixed bag of emotions when a title you are looking forward to gets delayed. At first its frustration and disappointment, but when the word finally hits the street and the delays come to and end, it's hard not to feel excited. Those who have been patiently waiting for PlanetSide 2 on the PS4 can now rest at ease. PlanetSide 2 is heading to PS4 sooner than you think. The first round of closed beta will start sometime before the end of the month.
Originally the port was scheduled for the end of 2013, but it seems after a series of delays, PlanetSide fans will soon be shooting things up on their favorite PS4 controller. Although no exact date is known at this point, a tweet from CEO John Smedley stated it will be either the week of the 13th or the 20th. To sign up for the beta, please visit the official website for complete details.
From John Smedley- Source Twitter.
"it [PlanetSide 2] was approved first pass and goes up either the week of the 13th or 20th. We will know when we are back on the 5th"
Related:
Beta
,
MMORPG
,
Planetside 2
,
Update