Sony PlayStation fans have been eagerly waiting to get their hands on SOE's PlanetSide2. Originally launched for the PC in late 2012, PlanetSide2 brings global PvP warfare to a whole new level. The game, which was slated for a PlayStation release in early 2014, was pushed back due to a longer than expected porting cycle.
Fans of the franchise won't have to wait much longer though. PS4 owners will have their hands gripping their controller by the year's end. Playing the game on your PS4 will be equivalent to playing on Ultra High settings on the PC.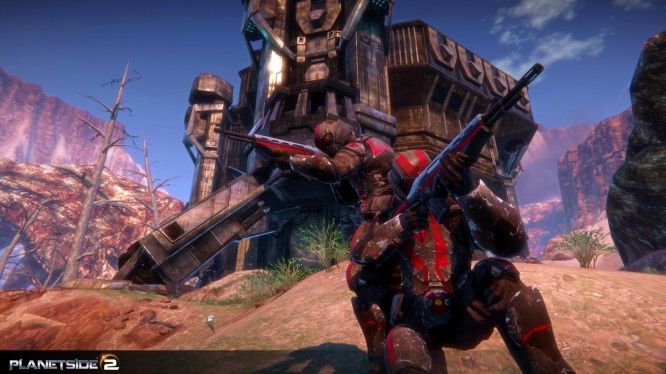 The game will remain completely free to play, you will not need a PlayStation Plus subscription to access PlanetSide 2. Sony states the game will unfortunately not be cross platform. PC and PS3 users will play on separate servers. This is due in part to the games being on different update time frames. SOE states that although a merge in the future might be possible, it's not likely.
New content is also planned for the PC version. There will be a new four man aircraft called "the Valkyrie" with a dedicated seat for a gunner position. To encourage more people to join additional content is planned in the form of what is being called "battle islands" smaller engagements focused on objectives other than capturing locations. Little information is known on this at the moment, but we will be sure to update as new things come to light.