PlanetSide 2 officially launched on PlayStation 4 yesterday for North America and Europe. The game is free to play just like its PC counterpart with optional in game purchases and a $14.99 per month premium membership available which grants players a monthly allowance of Battle Cash, increased experience, certifications and resource gains, marketplace discounts, exclusive promotions, and access to a monthly double experience weekend event and priority log-in queue access.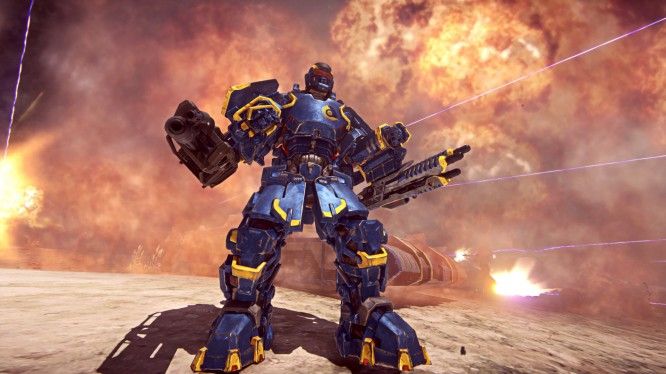 "The original PlanetSide was the first MMOFPS, PlanetSide 2 set a new standard for shooters when it launched on the PC in 2012, and now the massive battles are unmatched on the console. The game is synonymous with large-scale warfare and there's just no comparison," said Andy Sites, PlanetSide 2 director of development. "PlanetSide 2 fosters a unique kind of unwavering camaraderie among players, so we're excited to see how our community grows on the PlayStation 4."
Sadly, however, things aren't going all that well for PlanetSide 2 with the European servers offline for maintenance hours after launch and still working through issues at time of writing, and the North American servers not faring much better.
What's more, PlanetSide 2 is closing down in South Korea after quite the auspicious launch last year. The game's Korean publisher Daum Games stated that PlanetSide 2 simply did not have enough players, there isn't the interest for sci-fi online games over there, the cash shop is incompatible with Korean interests, and there were too many problems getting new updates for the game.
You can keep an eye on PlanetSide 2's Twitter for further updates on when the game will be playable in North America and Europe for PlayStation 4.
Source: Press release, VG247, MMO Culture
Related:
Closure
,
Daybreak Game Company
,
Launch
,
MMO
,
MMOFPS
,
Planetside 2
,
Playstation 4
,
Shooter