There were rumors out there about the matter, but today both developer Neowiz Games and the gamigo group have officially confirmed it. Plans for a Bless Online Western launch have been terminated by mutual agreement.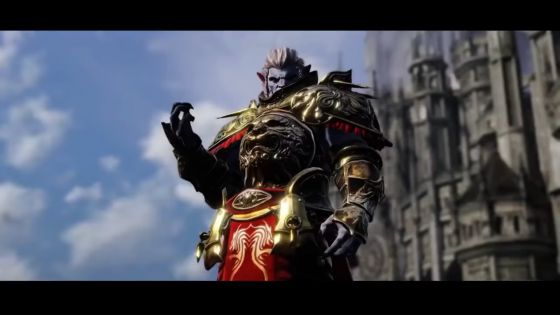 While the developers were continually working to make several improvements to Bless Online in preparation for its Western release, those improvements not meeting quality standards were ultimately the deciding factor in canning the project.
"Together with Neowiz we have come to the conclusion that the technical difficulties cannot be overcome, so we agreed not to complete the game for our respective markets," said gamigo group COO Jens Knauber in a statement. "This has not been an easy decision for us and we put a lot of thought into this step."
According to a statement from an ex-community manager shared on fansite Bless Source, development on Bless did appear to be a challenge. "As you saw, the game was being delayed, reworked, and I saw the project slowly going away," said the ex-CM. "I don't really know what else I can say other than that I hope the game finds a second life in US/EU and that you guys will still be passionate about BLESS, wherever it goes."
In spite of the dropped title, the gamigo group is planning several other title releases, with more news expected to be announced leading into this year's Gamescom convention.
Our Thoughts
It's definitely unfortunate that Bless Online's highly-anticipated Western launch wasn't meant to be, but we hope that another publisher will see the potential in this Korean action MMO and bring it to Western fans.
Sources: press release, Bless Source
Articles Related to Bless Online
Bless Online Dates Japanese Closed Beta
F2P Kingdom: TERA Free to Play is Unhindered Fun
The MMO Alpha and Beta List: May 26, 2017
Related:
Bless Online
,
Cancellation
,
MMO
,
News
,
Western Release