If you're an Xbox Live Gold member or PC player, you're in a ton of luck this weekend as you can enjoy The Elder Scrolls Online for free! Beginning at 9 A.M. PT on Thursday, December 10th and running through 11:59 P.M. PT on Sunday, December 13th, Xbox Live Gold members and PC and Mac users can explore the world of Tamriel completely for free. Explore the icy reaches of Skyrim and venture into the depths of the Black Marsh, and embark on hours of quests all throughout the vivid game world.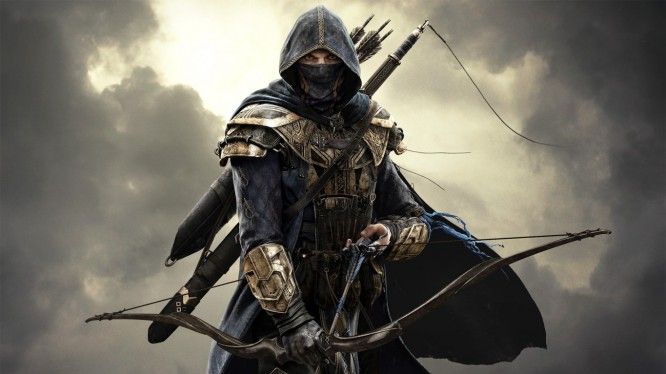 As part of the Free Play Weekend, your time spent playing will also make you an eligible candidate for the One Million Dollars contest from the Million Reasons To Play campaign. The game will also be on sale all week, so if you decide to purchase the game, you will be able to start again where you left off. No need to create a new character, as your progress won't get lost!
Once the weekend kicks off, you can download Elder Scrolls Online by clicking on the Gold Member area on the home dashboard, or you can download it directly from the Xbox store. Not only will the game be on a 60% discount, you can also buy Elder Scrolls Online's in-game currency, Crowns, with a discount in said period.
PC and Mac are doing it a bit differently. You can download the game for free starting today, but you'll need a Free Play Weekend code. You can get these from certain websites or from friends who already play the game. Once you have a code, you'll need to go through the following steps:
Create a game account at https://account.elderscrollsonline.com
Activate your account by clicking the link in the activation email sent to you
Return to https://account.elderscrollsonline.com and sign in with your new account
On your account page, click "Redeem Code." Enter your code in the popup box that appears
Once your code has been successfully redeemed, a download link will appear on your account page. Download the game and you'll be ready to play
PC will also have a 60% discount on both the game itself and the crowns. Reportedly, Bethesda is working with Sony to provide a similar offer sometime in the near future.
Our Thoughts
We envy all Xbox Live Gold members right now! The discount on crowns really helps too if you already own the game and you simply want to buy the Orsinium DLC, so this is your chance to unlock that content too for a nice price.
Source: VG247
Related:
Bethesda
,
MMORPG
,
News
,
The Elder Scrolls Online
,
Xbox One