EVE Online is a subscription-based scifi sandbox MMO that has gained a cult following over the last decade. With each new year comes free expansion packs to improve the game and keep it relevant to the current generation of gaming, so far doing a remarkable job.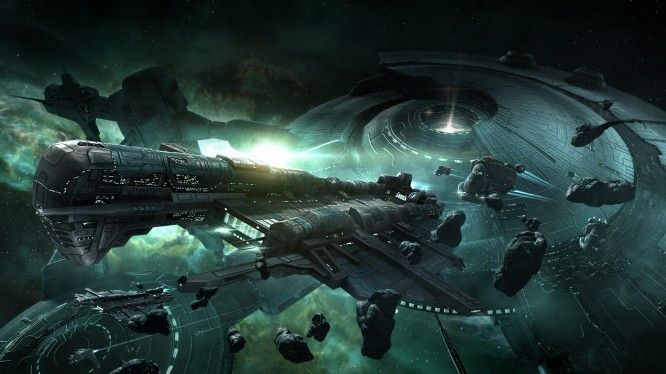 With the release of the 19th free expansion pack, MMOGames is present in EVE Online once again and we've got bigger plans than ever. We're looking to secure a home for ourselves and our community in New Eden and we're getting behind a few initiatives to make that happen. Whether you are a new player or an experienced pilot, join us in EVE Online.
We have formed a new collective that will work together in order to achieve success in New Eden, currently seperated in to two arms – combat and industrial – players are offered the choice between two very different lives that will co-exist with each other on a daily basis. If you're a combat pilot who likes to run missions or seek warfare then Soldats Sans Frontieres may be for you, but if you seek riches from mining, manufacturing or business ventures then Industrialist Mineurs Sans Frontieres may be the corporation for you.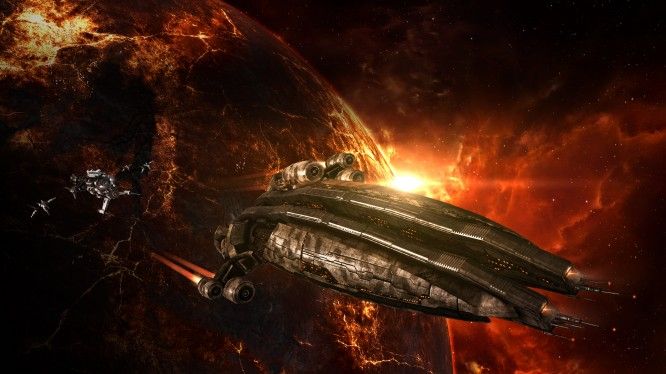 Combat Pilots: Mission Runners, PvP, Piracy & Warfare
If your chosen path has led you to the battlefield, Soldats Sans Frontieres is the combat arm of our new operation. As the primarily handler of all combat operations, SSF focuses on Mission Running, PvP, our War efforts and eventually a Piracy division. If you want to run high level missions and incursions as a PvE combat pilot or want to roam the stars ganking victims and laying claim to their spoils – SSF will welcome you with open arms.
We are a friendly corporation who encourages and enables ambitious pilots who want to learn to flourish within a tight-knit community. To join Soldats Sans Frontieres please send in an application or contact Pleasure Winters in-game. If you are unsure of how to join a corporation in EVE, scroll to the bottom of this article for further instructions.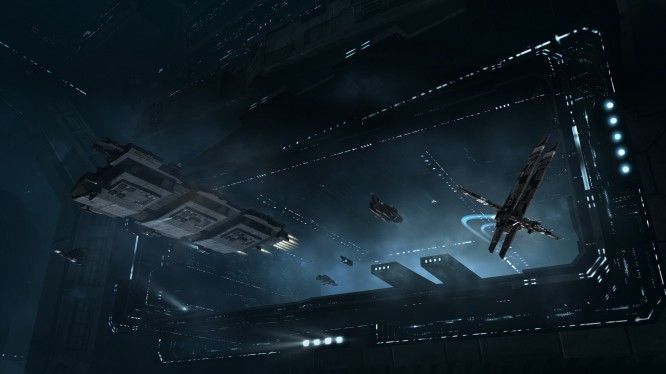 Industrial Pilots: Miners, Manufacturers, Scientists & Businessmen
Some pilots like to work behind the scenes, waging war with pen & ledger rather than on the front lines of battle. Mineurs Sans Frontieres is the heart of our entire operation, these are the pilots who keep the wheel turning in our operation from producing the ships that make up our front lines to pursuing profitable ventures to fund efforts of the collective.
If you are a miner, manufacturer, scientist, explorer, trader, businessman or any other form of industrialist looking for work then look no further than MSF. With an ore buyback program for miners, you'll never have to worry about freight again and with daily mining ops featuring orcas and freighters you'll always have plenty of opportunities to make ISK.
To join Mineurs Sans Frontieres please send in an application or contact Naomi Barbosa in-game. If you are unsure of how to join a corporation in EVE, read below for instructions.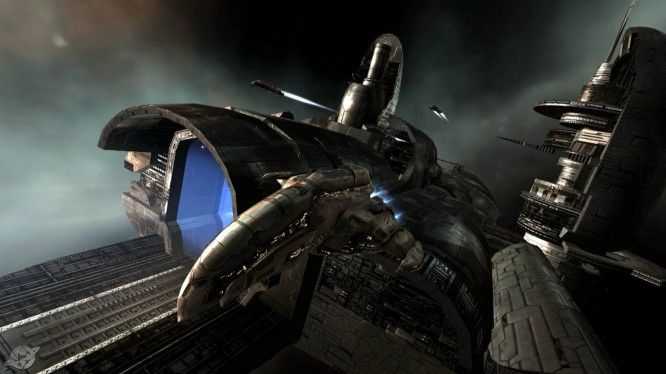 How to Join Our Corporation in EVE Online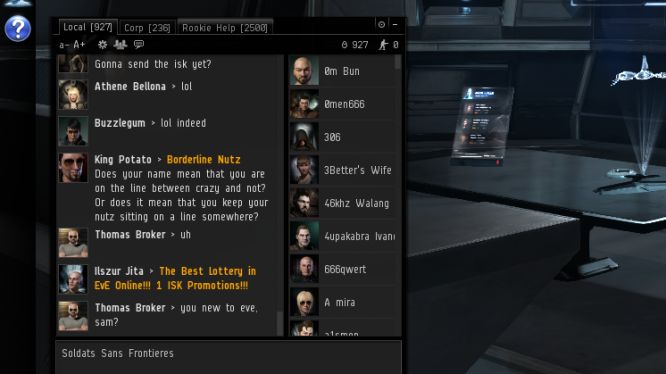 Step 1: While in-game, type the name of the corporation you want to join in your chat box (but don't press enter or send the message). For combat pilots type Soldats Sans Frontieres or for industrial pilots type Mineurs Sans Frontieres.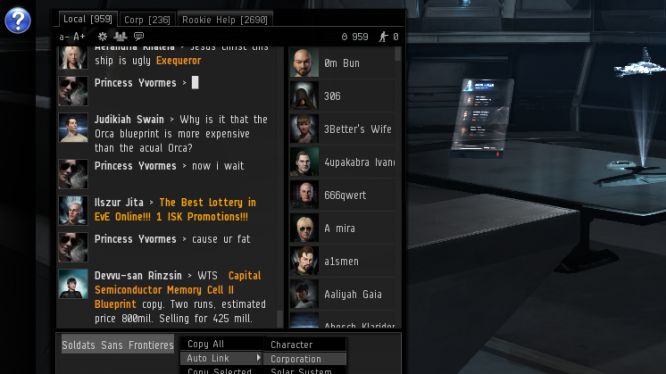 Step 2: Highlight the text with your mouse, right click to bring up the contextual menu and hover over auto-link. Select Corporation to link the text to the corporation you are trying to join.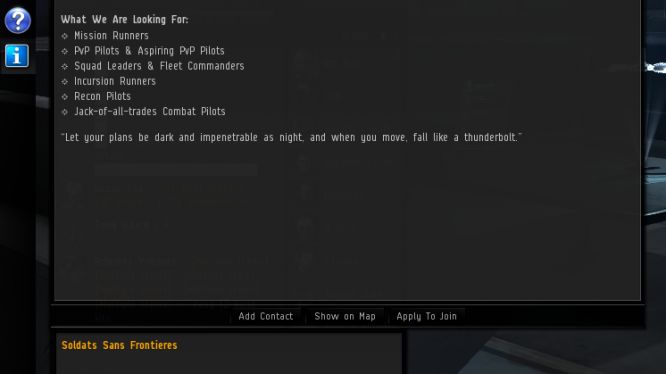 Step 3: Once linked, the text should turn yellow. Click the text to open an information window about the corporation. At the bottom of the window is an 'Apply to Join' button, click it to apply.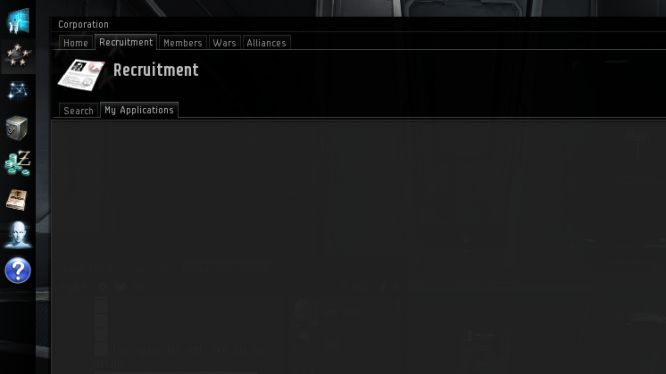 Step 4: Once your application has been accepted you will be invited to the corporation (you should receive an in-game mail notifying you of this). To accept the invitation, open your corporation panel, click the recruitment tab then click the My Applications sub-tab. Under this window will be an invitation to the corporation awaiting your acceptance, accept this and you have successfully joined the corporation.
To find out more about EVE Online, visit the game page.