Roberts Space Industries, the creative team behind the much anticipated sci-fi MMORPG Star Citizen, have announced an upcoming free fly event. During the event, players can play Star Citizen free, as part of a celebration in honor of games show and event PAX East, until April 25, 2016.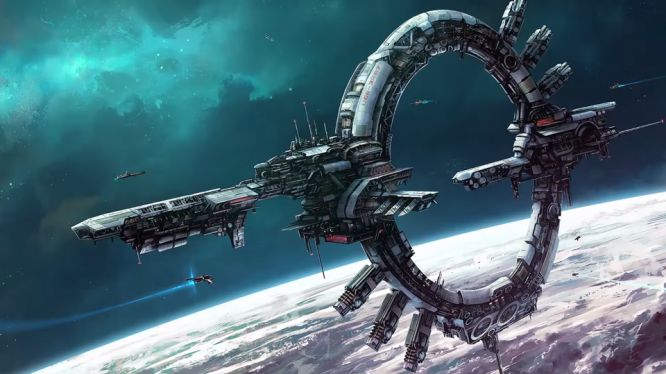 The announcement, which was made in one of Roberts Space Industries' Roundup posts on their official website, states that "For the next week until April 25th, we've enabled Free Fly access to all accounts in celebration of PAX East. While we won't be there this year in person, any chance to celebrate Star Citizen sounds like a good idea to us! For the next week, anyone with a Star Citizen account will have access to the Aurora LN, the F7C Hornet, and the Mustang Delta."
During the Free Fly period, players will have access to three parts of Star Citizen, with the first being Star Citizen Alpha 2.3.1,, which allows players to experience planets, stations, and other locations within the core of the Star Citizen universe. Secondly, players can try out Arena Commander, a single-seat fighter simulation which allows combat vs. human and AI opponents. And finally, the social module is functional, which enables players to chat with others while exploring the game.
The Roundup also announced the Tax Day ship sale, so named because April 15 is the deadline for filing Federal Income Taxes in the United States. Through April 22, players can purchase four limited edition ships, and all four of these ships are currently flyable in the Crusader mini-PU. The Retaliator, the Super Hornet, and two others are available for purchase.
Players who wish to know more should read the full Roundup post.
Our Thoughts:
Star Citizen probably holds the title of "most anticipated game ever", and it is always great to see more developments and more chances for people to have a go at the game. Star Citizen has been in development for a long time, but the past few months has seen a reasonable amount of progress. We hope it's a trend which continues!
Source: Roberts Space Industries Roundup post.
Related:
Event (In Game)
,
News
,
Roberts Space Industries
,
Star Citizen