Player housing has officially been confirmed for Elder Scrolls Online, even though it might not be anywhere in the near future.
In a recent interview with German site PlayMassive, Game Director Matt Firor stated that the idea of implementing housing in Elder Scrolls Online has been brought up before. It requires some fidgeting though, as the player housing known from the single-player games would be nearly impossible to implement in the MMORPG, as the most fun part of housing in the single-player games involved modding of some sort. Firor said the following:
"Internally, the development team have different concepts that are currently checked — from simple over extensively to 'impossible.' In the end it will probably be a mix of all variants which pays particular attention to the fact that it has a very solid structure, which is also reminiscent of the housing from the single-player titles in the series."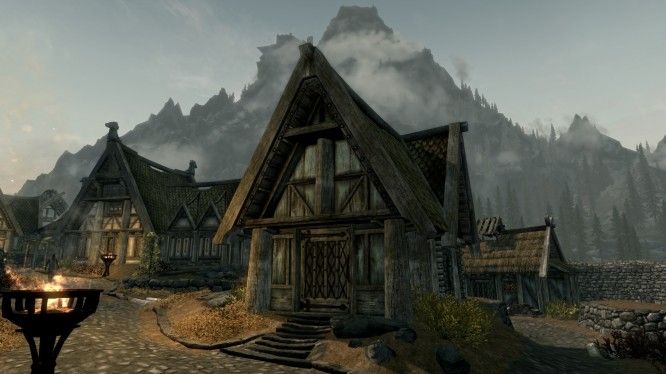 Creative Director, Rich Lambert, talked about it a bit on the official Elder Scrolls Online stream, and this is what he said:
"I know Matt talked a little bit about some of the things we're doing with housing, so we're starting to do some initial designs for that. It's happening, we're not gonna say when but it's being worked on."
Players housing won't be around for a while though. No worries, however, as we have lots to look forward to with The Imperial City launching in late August on PC and mid-September on consoles. With the rate of one DLC per three months and still a couple of important features coming up next (Dark Brotherhood and Thieves' Guild for example), we're still set for plenty of content to go through before housing is eventually implemented into the game.
Source: WCCF Tech 
Related:
Bethesda
,
MMORPG
,
News
,
Player Housing
,
The Elder Scrolls Online