The creativity of Minecraft players is already a well-known and well-documented matter, but this one likely tops them all – or at least does for this year. Wynncraft, a full-featured Minecraft MMO, is available free-to-play right now.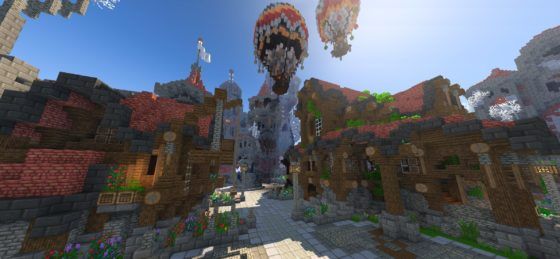 The world of Wynncraft measures a whopping 4000 x 5500 blocks and has all of the bells and whistles one would expect from a typical MMORPG; questing, a leveling system, guild systems, and dungeons are all available.
Wynncraft is free to play so long as you own a copy of Minecraft, with the game kept afloat by an item store. Items for sale include Loot Crates full of cosmetic items, pets, and Bombs that grant everyone on the server unique benefits like XP bonuses or increased loot from mobs.
The team has made an update this past April which added a new island, more dungeons, new quests, and a bunch more. Details about how to play Wynncraft can be found on the official site, and a video showing off content for the latest update is below.
Our Thoughts
Wow! That is no small feat! No matter how you feel about Minecraft as a game, you have to be impressed by the ingenuity and creativity of the folks behind Wynncraft. We're curious what this one's all about now…
Source: Kotaku
Articles Related to Minecraft
Games Like Minecraft
Trove PlayStation 4 Review
The MMO Alpha and Beta List: May 19, 2017
Related:
Minecraft
,
MMO
,
News
,
Wynncraft