Sure, you could just have a community poll on a website to have players determine the next Closers character to be added to the action MMO…but that's boring (probably)! To that point, Closers is introducing a new community event that will let players cast their vote between two different choices.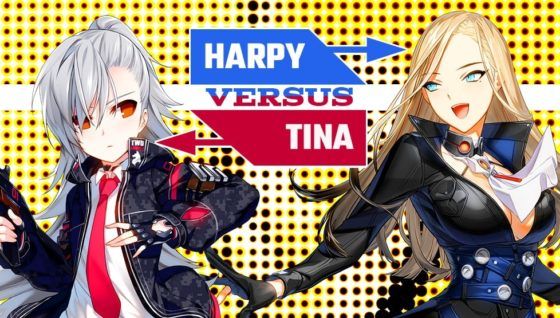 The characters in question are Harpy, a character who wields kinetic explosive cards a la Gambit; or Tina, a marksman specialist battle robot.
Players of Closers can craft special Tina or Harpy Support Boxes by collecting Wolf Dog Cookies, which are earned through PvP wins, stage clears, or as a login reward. Each Support Box is equal to one vote for the character of your choice. Players can also craft 8-bit-styled masks of Tina or Harpy with their Cookies as a show of support for their favorite character.
In-game voting for Tina and Harpy will kick off Tuesday, March 6th and will wrap up on Wednesday, March 14th. The results of the votes will be revealed the following day, and the new character will be made playable to Closers on April 3rd. Some more information about the event and each of the two character choices can be found here.
Our Thoughts
Well, this definitely is one of the more unique and inventive ways of getting players to cast their vote for a new character. Both of the choices sound interesting, but we also don't have the finger on the pulse of the Closers community, admittedly, so it's entirely possible the votes will end up being a landslide. In either case, we kind of want Wolf Dog Cookies to be an actual, edible thing now.
Source: press release
Articles Related to Closers
Closers Releases its New Playable Character
Newest Update for Closers has a Sky Ship
Closers Game Page
Related:
Closers
,
Community Event
,
MMO
,
News