The Division Closed Beta began yesterday for Xbox One and this morning for PlayStation 4 and PC, but chances are slim of actually getting into the game if you're still on the waitlist.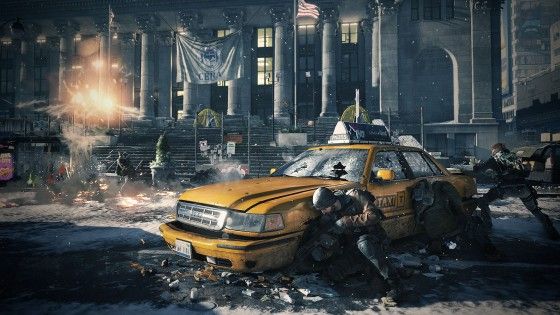 According to Ubisoft community manager Natchai Stappers, player interest in The Division is so overwhelming that their servers basically can't handle everyone at this time. However, if you're currently one of the unlucky lot still on the waitlist then you might have more luck tomorrow. Ubisoft is encouraging all those interested in the Closed Beta to intermittently check back for updates.
"We are seeing an unprecedented level of interest in The Division beta and we want to thank players for their enthusiasm and passion.

As a result, it is unlikely that the players who are currently on the waitlist will gain access to the beta today. Our goal is to grant access to all those players interested in playing The Division and we still hope to do so. Please check back tomorrow for an update on the status of the waitlist.

We thank you again for your excitement and understanding," Stappers said.
This restriction is also affecting many individuals who pre-ordered The Division through the PlayStation Network. Access to the beta through PSN pre-orders was cutoff yesterday for specific countries listed here. Interestingly enough, the United States was not on that list.
Our Thoughts:
As a major global publisher, Ubisoft should have seen this level on anticipation coming and either addressed it before the beta actually began or cutoff pre-order bonuses. Ubisoft should have been well aware of how many people pre-ordered the game and how many beta access keys were given away.
Source: Ubisoft
Related:
Beta
,
MMORPG
,
Shooter
,
The Division
,
Ubisoft