According to the game's official twitter page, Pokémon Go has launched in Germany today. After the game was published in the U.S., Australia and New Zealand last week, Germany is the first European country to receive the game. Last week's they already announcement that a European launch was imminent. Several other countries in Europe as well as Asia — like Japan, where Pokémon originated from — are still waiting to see the game hit the stores. A full-scale Asian launch is expected before the week is out. Now you can enjoy Pokemon Go in Germany!
#PokemonGo is now available on both Android and iOS devices in Germany. pic.twitter.com/nCPvicJQRL

— Pokémon Go News (@PokemonGoNews) July 13, 2016

In less than a week, Pokémon Go has already proven to be a major hit the U.S., on both Android and iOS, and has even caused Nintendo stocks to soar. This is great news for Nintendo, who have had more than their fair share of financial trouble in recent years. If you haven't tried the game out yet, check out our first impressions!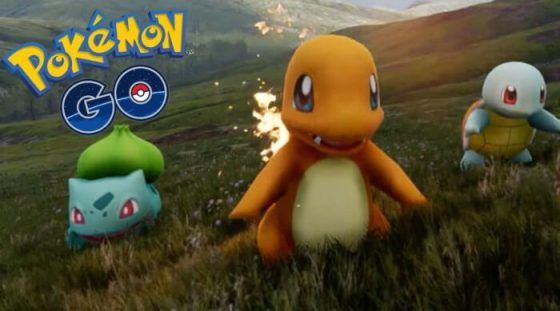 Our Thoughts
This roll-out is way too slow to catch up to the hype this game is creating worldwide. Each country has avid fans who can't wait to get their hands on some of their first Pokémon to start training them. And Nintendo will face some difficulties to come. With news about odd places for gyms and players going out of their way for their latest catches, a timed roll-out is probably all they are able to do, in order to keep up with necessary improvements and adjustments along the way. I don't believe they will lose fans with the delay, but it shows once more how real-world borders don't match up with the speed of online, borderless hype. Potentially, this game could save Nintendo from their slow but steady downfall. I, for one, hope so.
Your Thoughts
Which country should they publish next? What do you think will be the best and worst effects of this game?
Source: Polygon
Related:
Android
,
Augmented Reality
,
Germany
,
iOS
,
Launch
,
Nintendo
,
Pokemon GO