The Consumerist has published a report about a clause in the Pokemon Go Terms of Service that states players cannot file a lawsuit against developer Niantic.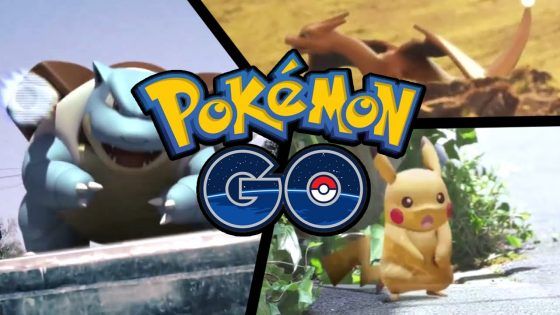 According to the story, the Terms of Service include a forced arbitration clause that removes a player's right to file a lawsuit or to join in any class-action lawsuit against Niantic Labs, allowing disputes to only be heard outside of court by private arbitration on a case-by-case basis.
Despite the seriousness of the clause, there is a method to opt out of the particular part of the Terms; players are urged to send an email and clearly state intention to opt out of the arbitration clause. The address and specifics are available here.
In other Pokemon Go news, the game has become available for players in Canada today, and Microsoft is "exploring options" to include the game as part of its Windows 10 mobile lineup. All of this news could possibly help to further the upward trend of the game's earnings potential, which Superdata estimated to be about $14 million after its first four days of release and an average of $4 million a month. If these estimates hold true, the news will likely further cement Nintendo's place in stock market history as it has already broken single trading records for this century according to a Bloomberg report.
Despite the stratospheric rise of the game, it is drawing other forms of unwanted attention. The Royal Children's Hospital in Melbourne, Australia has asked that players no longer drop Pokemon Lures at their location due to creating "unrealistic expectations and disappointment" for sick children unable to leave their hospital rooms. Players have also begun selling their Pokemon Go accounts stocked with high-level Pokemon for upwards of $800.
Beyond all that, the hacker group PoodleCorp have stated in an interview on YouTube their intent to DDoS the Pokemon Go servers for 24 hours on August 1st. According to a spokesperson for the group, the intent of PoodleCorp is merely their ability to do so for their personal amusement. "…chaos is entertainment. We like to piss people off because we can…Find something else to do, cause if (playing Pokemon Go) is all you have to do you need a life".
Our Thoughts
Another week, another glut of Pokemon Go news. The game continues to be a wellspring of fascinating, troubling and weird stories. From Terms of Service to "hacker squads" to fitness runs and nearly everything in between, the sensation that is Pokemon Go is unlikely to stop.
Your Thoughts
What do you think about the Terms of Service reveal? Do you believe PoodleCorp are bluffing? Have you spent any money in Pokemon Go's store? Comment on any and all aspects of this story below!
Sources: The Consumerist, Superdata, IGN, WCCF Tech, VG247, Gaming Conviction, 2P, GameZone
Related:
DDoS
,
Earnings
,
Hackers
,
News
,
Pokemon GO
,
Terms of Service