I'm not sure how many versions of Pokemon exist now, or how many Pokemon creatures for that matter, but Pokemon Red was the first role-playing game for many children (including myself). That's why it's so exciting that someone is taking the time to reconstruct Pokemon Red in its entirety in Minecraft.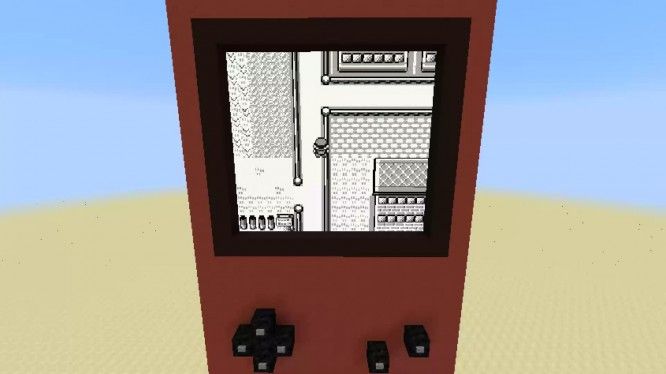 This is not simply an adaptation of the game, but it's meant to be a true port of the original Pokemon Red and is intended to run on a 10×9 block that represents a Gameboy Color screen. Although still in early develop, the game is already coming along nicely. The creator of the Minecraft mod, Magib1, is looking to include a built-in Pokedex, but he says the full game won't be finished for a few months.
"It is a rather ambitious project. I hope to get most of the core mechanics sorted out over the next 3 or 4 months. I'm definitely looking forward to working on and optimizing the item and pokemon handlers," Magib1 said. "For reference, the map currently has ~700 textures for just the Overworld, Pokedex, and a few menu frames."
Obviously, this is no simple project and is requiring a lot of complicated coding. Magib1 is no stranger to challenge, however, and has already created an arcade version of Pacman inside of Minecraft.
"As the creator I just want to make clear that this is still very early in development. That being said, I'm glad to see that people are generally interested in it. I enjoy pushing Minecraft's limits, and after finishing up Pacman I felt this would be a fun challenge!"
It will probably be quite some time before his version of Pokemon Red is complete, but it's a very ambitious project nonetheless.
Source: Reddit
Related:
Minecraft
,
News
,
Pokemon
,
Voxel