Even though the game hasn't even entered its open beta yet, but the devs are already talking The Crew 2 post-launch updates. An announcement and accompanying video is breaking down how much game will be available for those who simply buying into the game at the entry level or those who like the whole Season Pass thing. And, yes, there are a few folks like that. For reals.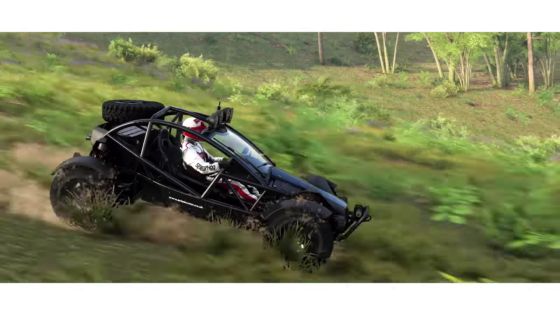 Let's talk free first. The devs of The Crew 2 are planning monthly updates that will bring two new vehicles to the game and larger content updates every three months that will introduce new events and features. The first of these larger updates, called Gator Rush, will bring a new Hovercraft vehicle type and promises "wacky races on all kinds of surfaces and playgrounds". Gator Rush will also introduce five new vehicles and a Legendary tier of performance parts.
For those who want to spend extra money on The Crew 2, there's the Season Pass. Pass holders will get seven days early access to the free monthly vehicles, three exclusive vehicles on day one, an exclusive house location, exclusive outfits, and a discount on the in-game store. The Crew 2 will be offering a Gold Edition which bundles in this Season Pass along with a three-day head start when the game goes live.
"Continuous expansion and renewal has always been at the core of our vision for the franchise," said Ahmed Boukhelifa, managing director of developer Ivory Tower. "For players, this means they will always find new activities and things to discover – or re-discover from another perspective."
The Crew 2 will officially launch on Friday, June 29th on PC, PS4 and Xbox One. As for open beta, we'll all have to wait until E3 to learn when that kicks off. The aforementioned summary video of planned post-launch updates is below.
Our Thoughts
Alright, well the overall update cadence definitely sounds steady and it seems like the benefits of the Season Pass aren't quite so game-breaking. What we want to know, though, is just what this in-game store is offering.
Source: press release
Related:
Multiplayer
,
News
,
Racing
,
The Crew 2
,
Updates