Did you enjoy yourself during the last beta weekend of Warhammer; Vermintide 2 enough to buy in? If you did, then you're pretty much already playing the Vermintide 2 pre-order beta and aren't reading this. Or maybe you did pre-order and forgot. Or are thinking of pre-ordering and didn't know that was a thing. In either case, it's now on.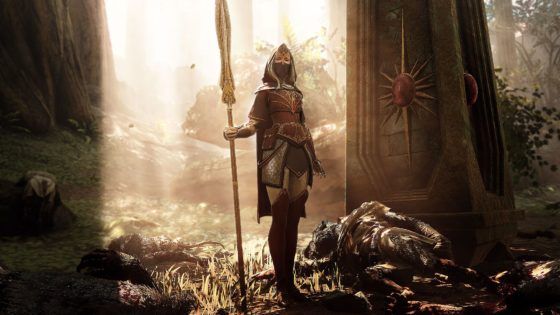 For those who bought in early, the "beta" essentially marks a soft launch of the full game. According to the Vermintide 2 Steam page, progress made in the pre-order beta should carry over to full launch and beyond, but also does mention that progression might need to be reset if major changes need to be made.
The pre-order build of the game has made several changes, including toning down the difficulty of the Recruit level as a result of player feedback. Other adjustments include tweaks to several character attacks and weapon types, a fix that lets bot characters use talents, and a number of other fixes and stability tweaks.
Naturally, the pre-order beta runs from now until the game's full release on March 8th. Be sure to click the link above if you want to get the full patch notes and feel free to check out a gameplay trailer below.
Our Thoughts
So, yeah, pretty much a launch product then, barring any major tweaks that would require a wholesale wiping of account advancement. Regardless, we hope those who have pre-ordered the game have a good time diving into the melee madness of Chaos and Skaven slashing.
Sources: press release, Steam
Articles Related to Warhammer: Vermintide 2
Warhammer: Vermintide 2 Game Page
Warhammer: End Times – Vermintide Review
The MMO Alpha and Beta List
Related:
Beta
,
Multiplayer
,
News
,
Warhammer: Vermintide 2