It's the Neverwinter fifth anniversary, which naturally means that players of the MMO are going to be celebrated in a pretty big way. The Protector's Jubilee bash will offer Neverwinter's adventurers lots of goodies and things to do to mark the occasion.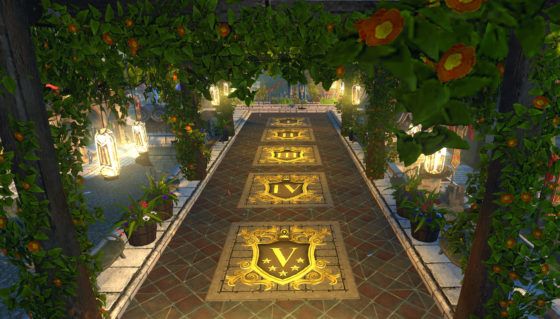 This year's Protector's Jubilee will let players earn a unique currency one time a day up to five times through the completion of the quest "It's a Celebration!" Each of the earned coins can be turned in to a vendor for crates full of rewards like consumables and gear crates.
In addition to the daily rewards, players who have finished at least one day of this coin-issuing quest will receive extra rewards at the end of the Protector's Jubilee with even more tokens, crates and titles. The more dailies you complete, the more free stuff you get.
There's also other things for players to snap up beyond the daily quest, such as a choice of one free Rank 14 Enchantment from a selection of four; a Throne of Celebration item that can be purchased with renown or rewarded from a Skirmish; and a series of returning events from Jubilees past.
Finally, players who like to get their D&D on outside of Neverwinter and into the real tabletop can treat themselves to a 25% discount from any order at D&D Beyond except for the Legendary Bundle. All fans have to do is use the discount code "Neverwinter", though be advised that the code is only good until June 30th.
As for the Protector's Jubilee, that event runs from now, June 14th until Thursday, June 21st.
Our Thoughts
Happy anniversary to Neverwinter! This little MMO just keeps on keepin' on and updating more and more, so we're glad to see it do so for five years and wish it five years more and then some!
Sources: newsletter, official site
Articles Related to Neverwinter
Neverwinter's Next Module is Ravenloft
The Lost City of Omu Arrives to Neverwinter on Console
Neverwinter Game Page
Related:
Anniversary
,
Event (In Game)
,
MMORPG
,
Neverwinter
,
News