The town of Neverwinter never really seems to catch a break, huh? First, it's a Cloaked Ascendancy, now it's some necromancer bringing wraiths down on people. The Shroud of Souls console update for Neverwinter will pit players of the MMO on PS4 and Xbox One against this new looming threat as it reveals a launch date for the content.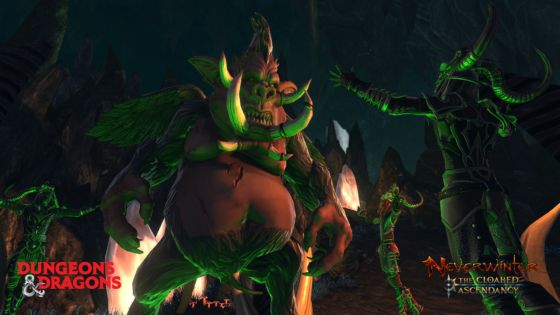 Players will return to the River District of Neverwinter in order to stop the necromancer Morlanth in a new adventure for console owners. The update will also introduce the Loadouts feature that lets players swap between customized character builds and equipment, as well as content for guilds like the Marauders event and a customizable Guild Hall.
The new update will arrive to PlayStation 4 and Xbox One Neverwinter players on Tuesday, June 20th. More details about each new feature arriving with the update can be read on the Neverwinter website.
Our Thoughts
PC players have been keeping themselves busy with this update, and we're sure that console players are looking forward to much of the same. The Loadouts feature sounds especially helpful, particularly for players who like to perform several different activities at once.
Source: press release
Articles Related to Neverwinter
Neverwinter Player Numbers Total 15 Million
Neverwinter Dons the Shroud of Souls
Neverwinter Announces Cloaked Ascendancy Console Release Date
Related:
Console
,
MMORPG
,
Neverwinter
,
News
,
Release Date
,
Update