When it comes to video game weaponry, psionic powers and dual-wielded firearms are usually a couple of solid choices. But how about both of them at the same time? That's what the Kritika Online Psion class is bringing as of right now in the action MMO's most recent update.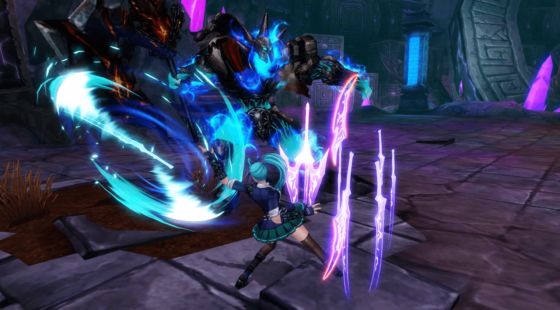 The gun-toting, psionic sword-swinging class is named Éclair and she combines close-range attacks, mobility, and a presumed variety of pithy quips in her kit. For those who are looking forward to trying the new class, everyone will be granted a free extra character slot.
The new update also introduces what it calls a Fast Stage Alignment System, which brings a new NPC at the end of Kritika Online's Danger Zones that lets players complete quests, salvage gear, or head to additional Danger Zones without having to return to a town hub.
In celebration of the Psion's arrival, Kritika Online is holding a number of in-game promotions. A series of login rewards are being offered, along with a "Do Your Level Best for Psion" event that lets players set a level achievement goal and get rewarded for reaching it.
Patch notes for the new update are available here, and a trailer for the Psion herself can be seen below.
Our Thoughts
Apparently, if you use two firearms at the same time in a video game, you also have to be a one-liner dispensing machine. Tropes notwithstanding, though, we definitely hope that players of Kritika Online find a lot to like in the new Psion class.
Source: press release
Articles Related to Kritika Online
Kritika Online Steam Launch Pack Giveaway
PAX West: A Look at the Kritika Online Psion
Kritika Online's Shattered memories Update Goes Live
Related:
Kritika Online
,
MMO
,
New Class
,
News
,
Update