The very first Xbox One PUBG patch has been issued earlier today. According to the patch notes, the update directly looks to attack performance issues that have plagued the battle royale shooter's arrival to the console along with a number of other minor tweaks.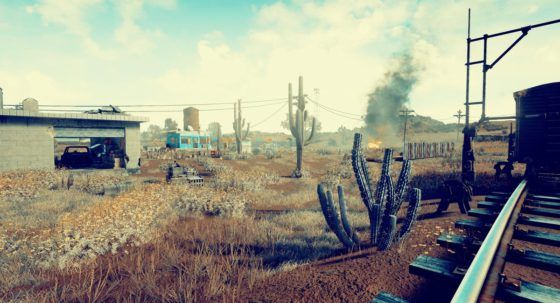 According to the patch notes, the new update is a first pass at optimization for the game, with unspecified visual and performance improvements introduced and slightly improved anti-ailiasing on the Xbox One and Xbox One S versions.
"We take listening and reacting to our player base seriously, and we will work with our community to find opportunity to continually improve the player experience while in 'XGP' and beyond," reads the opening of the patch notes.
The new patch also introduces some minor adjustments to things like animation, UI, and other bug fixes. You can read up on the full patch notes here.
Our Thoughts
There are few things more acidic than a competitive player scorned, so here's hoping that this "first pass" of optimization introduces a noted improvement. Are you playing PUBG on Xbox One? Has this patch helped out your experience? Be sure to share your impressions with us below.
Source: official forums
Articles Related to PlayerUnknown's Battlegrounds
PUBG is Getting 3D Replay and Killcam Features
PUBG Dates Final Testing Rounds and PC Launch
Best MOBA/PVP Focused Game of 2017
Related:
Battle Royale
,
News
,
PlayerUnknown's Battlegrounds
,
PUBG
,
Update
,
Xbox One