You know your video game is making some pretty good money if you're able to afford airplanes to drop actual loot crates on to a country. That's precisely what Microsoft is doing to celebrate the PUBG Xbox One launch in Australia with honest-to-goodness supply crate drops full of physical and digital goodies.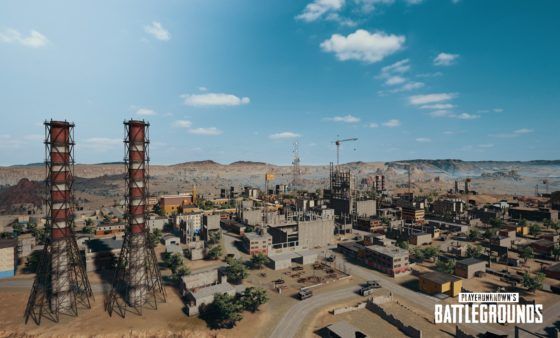 A plane will fly over locations in Sydney, Melbourne, and Brisbane to airdrop a supply crate at designated times this coming Saturday, December 9th. The crates will be packed with prizes for players to get, including Xbox One X consoles, Elite Controllers, and game codes for PUBG itself or PUBG loot. Those who are interested in these airdrops are directed to watch the Xbox ANZ Facebook page for details, including a special secret code that must be recited in order to win.
As for the game itself, Battlegrounds has also officially unveiled its desert map. Known as Miramar, the new map will offer up a variety of new locations and terrain for players to traverse and scavenge. The environment is said to provide new urban landscapes where previous strategies may no longer be viable. The new desert map will soon be playable on the game's final test round before its full launch.
If you happen to be among those living in Australia or just like watching promo videos, you can see one for the Australian airdrops below.
Our Thoughts
This will either be a very interesting and unique giveaway/promotion, or will turn into an absolute melee. In either case, this supply crate drop idea is certainly an eyebrow raiser. We'll be looking forward to possible reaction, along with player input on the new Miramar map.
Sources: Xbox ANZ Facebook page via VG247, PUBG official site
Articles Related to PlayerUnknown's Battlegrounds
PUBG Arriving to China with Socialist-Friendly Adjustments
PUBG Wins PC Game of the Year, Sets Seven World Records
PUBG Announces Xbox Game Preview Launch Date
Related:
Battle Royale
,
News
,
PlayerUnknown's Battlegrounds
,
PUBG
,
Xbox One