PlayerUnknown's Battlegrounds has been around for a fair while now and despite being overtaken in popularity by Fortnite, is still one of the biggest games out there, yet there are still many things the community clamors for. PUBG update 12 hopes to remedy many of those in what is perhaps the biggest update to the battle royale title to date.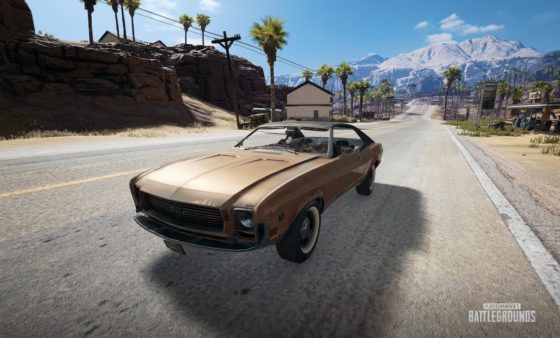 The biggest things to come from PUBG update 12 include map selection, a massive rebalance to all of the game's weapons (see at the end of the post for details), a new Designated Marksman Rifle in the high-damage SLR, the removal of level 3 helmets from everywhere but care packages, a new muscle car exclusive to Miramar, a bunch of new weapon attachments and changes to the Miramar map, and a whole host of bug fixes. For more in-depth details on exactly what you can expect from this massive update, head on over to Steam.
Basically, update 12 is all geared around balance, particularly weapon balance with assault rifles receiving both damage nerfs and recoil buffs, and sub-machine guns and shotguns both receiving damage increases. This is all being tested on the PTR right now to make sure they get everything right and it will be up there for longer than usual, apparently not heading to live servers "until it's ready." So if this is something you want to have a say on, jump onto the test server and offer your feedback.
And here's the list of the weapon damage changes: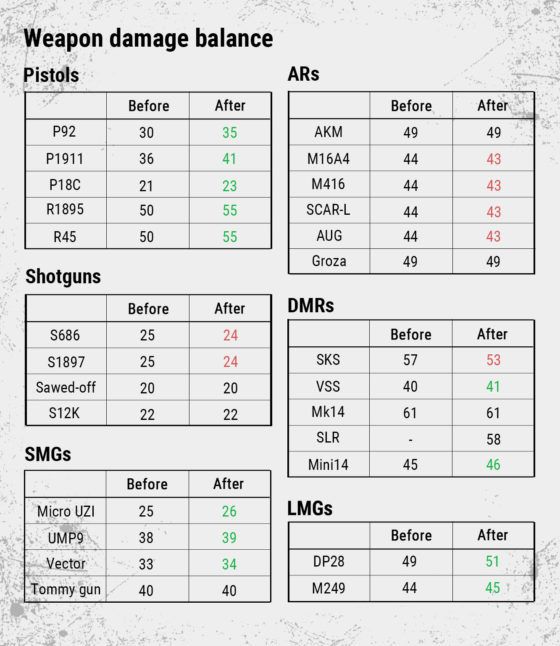 Our Thoughts
These are huge changes to loot across the board! With nerfs and buffs to certain weapon types and other loot becoming harder to find, PUBG update 12 looks to really shake up how the game plays. Whatever your feelings, you have to applaud their bravery making such drastic changes. But what are your thoughts on this update? Excited? Is it too much? Let us know in the comments!
Source: Steam Update
Articles Related to PlayerUnknown's Battlegrounds
PUBG Finally Adds a Map Selection UI
MMO Money: Breaking Records and Taking Names
PUBG Mobile Goes Live and Pits You Against Bots Initially
PUBG Sales Rise but Player Numbers Decline
Related:
Battle Royale
,
News
,
PlayerUnknown's Battlegrounds
,
PTR
,
PUBG
,
Shooter
,
Update