A sit-down with Quake Champions creative director Tim Willitis touched on a variety of topics, including the game's business model, eSports and the potential of loot in the game.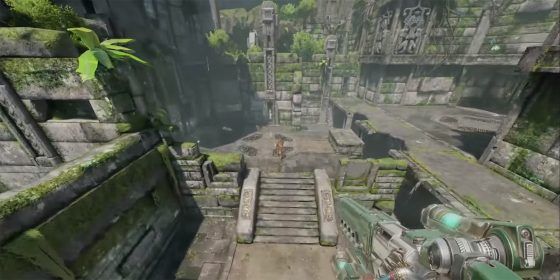 Willitis approached several points of discussion among Quake fans following the reveal of Quake Champions at QuakeCon 2016. The first discussion talked about the beta test, with Willitis saying that the beta will be of considerable length and shrugging off concerns that those who are included in the beta will receive a competitive advantage.
The conversation also turned to the game's monetization scheme with talk of being free-to-play. Willitis said that the team is focused on making Quake Champions as tight as possible, but there have been discussions on the best way to balance making players happy with being profitable. "Now we're working on progression and gameplay loops and team game modes," says Willitis. "Once we have that, once we're happy with all these pieces, then we can look at a business model that actually makes those work together."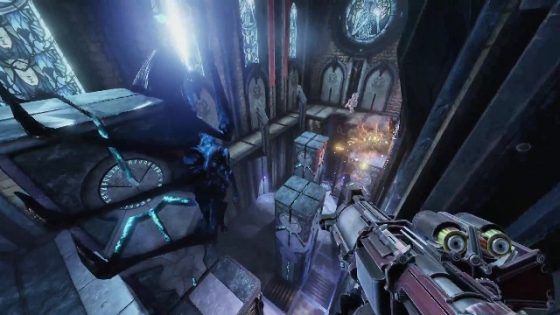 Quake Champions is considering various ways to add value to the title, including adding Champions, maps, game modes and items or weapons that can be traded or broken down, indicating that the game will have some sort of loot system. "Without getting into too much specifics, because, again, it's not totally working yet, we want to keep giving you stuff. We do want to have something like that but it's just too hard to talk about now because we haven't quite worked it all out," says Willitis.
Finally, Willitis discussed eSports, repeating Bethesda's intention of making an impact on the eSports scene and working with professional gamers to ensure Quake Champions is a flagship eSports title.
"Bethesda, as a publisher, definitely wants, and they've talked about this, to grow their eSports initiative. Push the games that make sense as eSports platforms. And Champions will definitely be one of those games…working with fans and the community is critical. Especially for the pro players. If we don't win those guys we're dead. So we're going to listen to what people want and try to make it happen," says Willitis. "Because the design is tight and the scope is focused, we can make the best competitive shooter. We have a laser focus."
Our Thoughts
Quake Champions definitely has a clear game plan lined up, and they're taking development piece by piece, first by working on the game and then by working on how to grow that game. A lengthy beta period is what gave rise to the juggernaut of Overwatch, so making sure Quake Champions is as tightly woven as possible makes perfect sense. The other questions can be answered later.
Your Thoughts
How do you feel about the answers Willitis provided? Are there any decisions you agree with or disagree with? Give us your thoughts in the comments below.
Source: iDigitalTimes
Articles Related to Quake Champions
Quake Champions Launhc Will Be PC Only
Quake Champions Gameplay Trailer Debuts at QuakeCon 2016
Quake Live Drops Subscription, Adds Price Tag
Related:
eSports
,
FPS
,
News
,
Quake
,
Quake Champions