On September 29, the WildStar: Reloaded update is coming to the game and it brings a lot of changes that will make things easier on the players.
While the Reloaded update is one of the biggest content packs yet, the WildStar team hasn't forgotten about the little things either. For starters, there's now a "Sell Junk" button in the game. No one likes walking around with a bag full of useless items, and now the vendors will clean up your bags while paying you at the same time.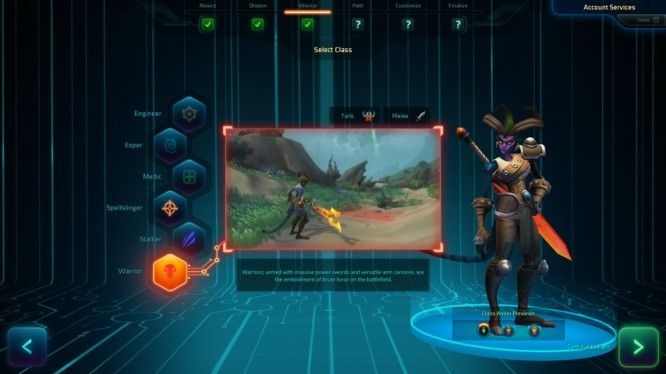 The new Rapid-Transport system brings instant-teleportation to an entirely new level. Instead of just being able to teleport to specific waypoints, players will now be able to travel anywhere in the world for a small fee. Rapid Transport does come with a lengthy cooldown, but that can also be removed via a Service Token. This system isn't replacing any of the previous ones, so those who still want to take a taxi, or even walk, have that choice as well.
Automatic Mouselook Mode is going to add another element to the action-based combat in WildStar. Now players have the option to tie camera angles to mouse movements in combat, while moving or when idle. Additionally, character creation and the group finder have been streamlined to provide more meaningful information when it comes to building a character and finding content to enjoy. Finally, players can now set their own Nav Points that spawn guide arrows to the intended destination.
Don't forget, the biggest change in WildStar: Reloaded is that the game is going to be completely free-to-play. So now there's no reason not to get out there and explore Nexus.
Source: Carbine
Related:
MMORPG
,
News
,
PC
,
Update
,
Wildstar