The second alpha testing for R2Games' latest offering, Stormthrone: Aeos Rising, had just wrapped up a few days ago. So for players who have missed out on it, today is your chance to enter the world of Aeos and explore the kingdom of Dawnhold threatened by hordes of evil. The fantasy browser game Stormthrone has launched its open beta today, April 14th at 10AM EDT, starting with two servers S1 Derajj's Sanctum and S2 Rift Valley.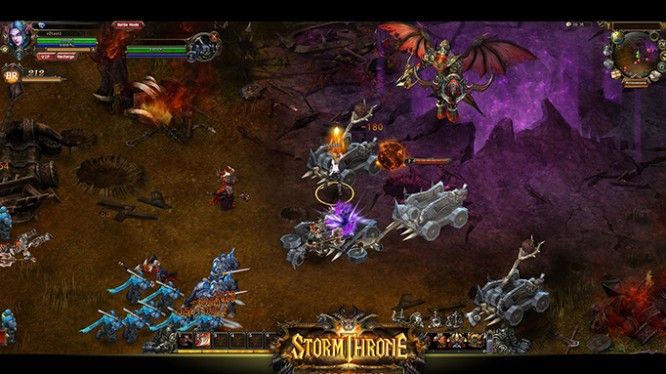 Developed by Mokylin, Stormthrone: Aeos Rising is a free-to-play MMORPG with cross-server events, PvP, and co-op challenges supported by a fantastic lore and immersive music, proudly featuring the soundtrack done by composer Daniel Sadowski, who have also worked on the scores for the games Counter-Strike: Global Offensive, Man of Steel, and won awards for his work on Dusty Revenge.
Players may choose among six available classes—the Warrior, Mage, Rogue, Hunter, Priest, and Paladin—and embark on a journey to discover and wield sacred Aeos Weapons or artifacts such as The Staff of Kiriyos, Wyrmbolt, Valari's Oath and Eternal Midnight. Players will also get to enjoy the perks of the recharging the Pyrum and trading it with in-game gold. Luckily for players, characters created during this phase will remain permanent after the open beta test is over.
For more details on Stormthrone's back story and starter tips, head on over to their official website.
Related:
Browser
,
News
,
Open Beta
,
R2Games
,
Stormthrone