You may have noticed a bit of an influx of emails and updates relating to changes to Privacy Policies and how various companies store your data recently, particularly if you're in Europe. This is all because of a change in EU law known as the General Data Protection Regulation (GDPR). Sadly it seems this law change will be affecting more than just the amount of emails Twitter sends you as WarpPortal have opted to shut down all of their games within Europe, including one of the longest-running and most beloved MMORPGs, Ragnarok Online, effective May 25th, 2018 for European-based players.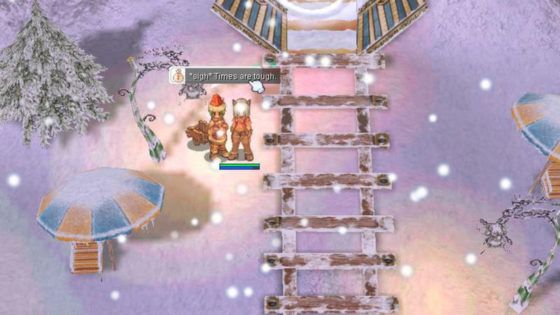 WarpPortal's statement from their Facebook page reads in full:
"Dear Ragnarok Online Players,

Due to the changes of our company's service policy for the European regions, we are saddened to bring you news that all games and WarpPortal services to the European regions listed below will be terminated on May 25th, 2018.

The following European countries will be affected by the termination of service: All the European countries except for Russian Federation and the CIS countries.

All WarpPortal game access and account access will be blocked by regional IP. Refunds will be gradually sent for purchases made from February 1st 2018 to April 30th 2018 to those affected by this service termination.

We have updated our User Agreement and Privacy Policy to reflect the new changes going forward.

We thank you for your patience and understanding.

User Agreement: http://www.warpportal.com/policy/useragreement.html
Privacy Policy: http://www.warpportal.com/policy/privacypolicy.html"
The basics of the GDPR are detailed on this rather handy site, but in essence, the new update to the law requires all companies that handle data from within Europe, whether they are based within the continent or not, to comply with tighter restrictions on data protection and consent, failure to do so can result in massive fines. This would mean having to submit extra paperwork and upgrading storage security throughout Europe and it seems that WarpPortal have decided that it's not worth it and so they have pulled the plug on one of the longest-running MMORPGs in Europe, with regional IP blocks to be placed on game and account access.
If you made any purchases between February 1st, 2018 and April 30th, 2018, make sure to request those refunds and then come commiserate with us in the comments.
Our Thoughts
Well crap. The Ragnarok Online EU servers have been running since 2004 and still had a pretty solid community. It's super sad to see this one close down in this way, and so soon, too.
Articles Related to Ragnarok Online
Ragnarok Online EU Game Profile
Listed: Funniest Bugs in MMORPGs
Top 15 MMO Soundtracks
Related:
Europe
,
GDPR
,
Law
,
MMORPG
,
News
,
Ragnarok Online
,
Shut Down
,
WarpPortal