A future update for League of Angels is planning to add a few new social features to the game include a new Public Area, Homestead and Baby System.
Have you ever wanted to raise your own child in League of Angels and then send it off to battle? Well the new Baby System will allow both single and married couples to pray to the goddess of fertility in hopes of receiving a baby. According to Gtarcade, married couples will have a higher chance of baby blessing than unwed individuals.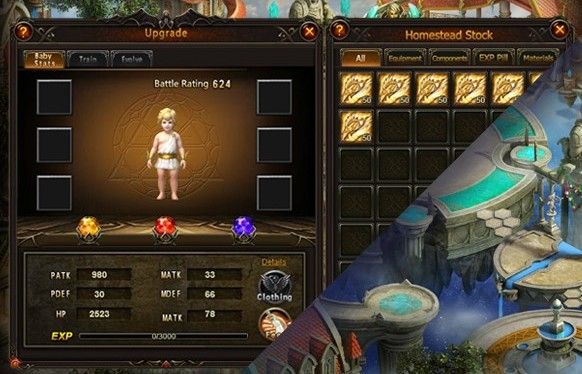 Babies in League of Angels aren't just for show, either. Players will be able to train, equip and upgrade their children to fight for them. The battle rating of a character's baby will directly increase a player's power.
Additionally, players will now have access to their own houses in Homestead Panorama. They will be able to plant seeds for food, harvest rare resources, and chop down trees for wood. This is the first time in League of Angels that players will be able to have their own, private getaway. For those looking for a little more social interaction, the new public area will allow players to mingle with friends and foes from every server.
Source: Press Release
Related:
GTArcade
,
League of Angels
,
MMORPG
,
News