While there were plenty of positive aspects for MMO gaming this week, such as Project Gorgon meeting its Kickstarter goal and Bungie giving insight into The Taken King, there were also some blunders. WildStar suffered a massive security breach on its forums while Kixeye is having to let employees go. On a positive note, good things are ahead for Dungeons & Dragons Online, Clash of Clans and Blade & Soul.
KIXEYE SUFFERS LAYOFFS
In an unfortunate turn of events, San Francisco based Kixeye has reported an unspecified number of layoffs from its main studio. Kixeye is mostly known for free-to-play browser and mobile games such as War Commander: Rogue Assault, Vega Conflict, Battle Pirates and Backyard Monsters. They even made a valiant attempt to enter the MOBA scene last year with a Steam launch of TOME: Immortal Arena, but interest in the game declined and support was eventually removed on both Kixeye's browser and Steam.
It would appear that the others titles aren't doing so well either as they company had additional layoffs earlier this year, in January. Not all hope it lost, however, as many companies, such as a Playstudios and Funplus, reached out to former Kixeye developers and let them know that they were hiring. With as volatile as the video game industry has been lately, it's nice to see developers supporting each other in a time of need.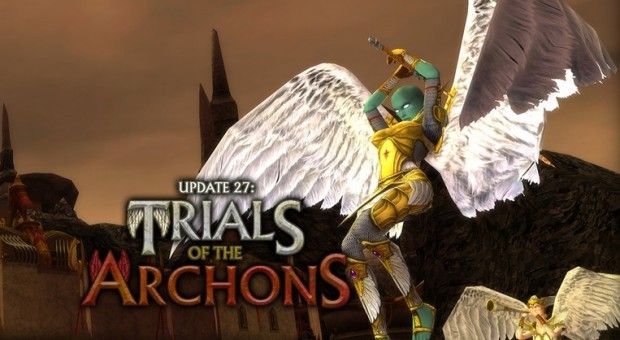 CLASH OF CLANS CELEBRATES 3 YEARS
Most mobile games don't tend to last very long, but Clash of Clans seems to be the exception to the rule. The base-building sensation hit its 3-year mark last week and is offering a bonus to its players. In a post on Twitter, Clash of Clans announced that it would be granting players a 1-week resource collector boost for only 1 gem. Clash of Clans is normally a highly competitive game and this resource boost will likely provide an advantage for players who normally can't, or choose not to, spend money on the game.
Despite being 3-years-old, Clash of Clans is still pumping out the updates on a regular basis. It's rare to see even a successful mobile game survive in such a competitive environment for this long. Clash of Clans no doubt has tons of competition and copy-cat clones out there, but it provides solid gameplay while continuing to provide updates in a timely manner. Last month's update included these in-game improvements:
The Dark Spell Factory is here with three new spells!
Dragon level 5 sets its golden gaze on Town Hall 10
A second Air Sweeper will help clear the skies, starting at Town Hall 9
New Leagues are here, including the Legend League Tournament and Legend Trophies!
 NEW DDO ADVENTURE PACK
Everyone's favorite Dungeons & Dragons MMO received a major update last week with the addition of the Trials of the Archons adventure pack. Included are a series of new quests and a raid in Shavarath that can be accessed by level 13 Heroic or level 30 Epic heroes in Amrath. There have also been significant updates to airships, crafting, DDO store, Enhancements, hirelings, UI and more.
Some of the highlighted improvements include:
Guild Airship Tavern Regeneration will now allow players to swap and select spells, and rejuvenate clickies.
Players can now craft directly from their Shared Bank: Crafting Storage supply when using a Barter UI.
Fixed some conditions that could cause a Hireling to go "brain dead" during combat.
A new Monster Manual volume is now available in the DDO Store! The Monster Manual remains free to VIPs.
The Monster Hunter in the Hall of Heroes now offers two new Defense Tomes and three new Offense Tomes in exchanged for Mysterious Remnants.
The Full Screen check box in the Graphics Options has been replaced by a Screen Mode drop-down menu, from which you can select Windowed, Full Screen, and (in Windows) Full Screen (Windowed), which runs the game in a borderless window at desktop resolution.
This newest adventure will be free for VIPs, but other players can purchase the adventure separately in the DDO store.
WILDSTAR SECURITY BREACH
WildStar recently experienced an extended downtime due to a security breach that could have possibly exposed account information for thousands of customers. Forum access was initially shutdown, although it has now been restored, and the forum software has been rebuilt with increased security in mind.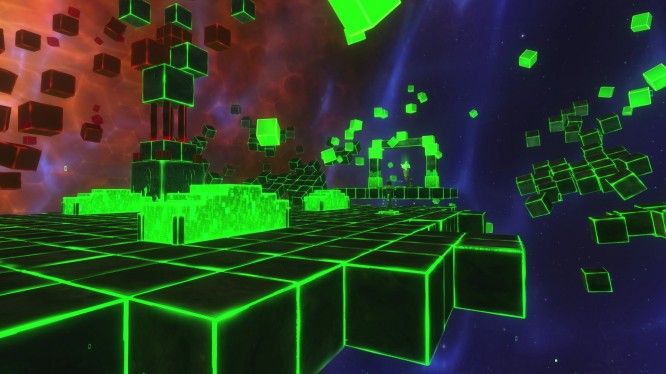 Omeed Dariani, Community Director of NCSoft, made this announcement via Reddit:
"Our teams are analyzing the scope of information that might have been visible, and we believe that it is limited to email and IP addresses related to forum accounts, as well as forum content created by our users (including posts, private messages and profile information). While we cannot confirm any of this information was accessed, we felt it was important to let you know as soon as possible. We can confirm that no passwords or other personal information was visible."
The Internet is no stranger to hacks or mass account exposures, but players have to wonder if they're ever truly safe. Most games require both credit card data and personal information and knowing that could always potentially be at risk is a little unsettling. It appears that only limited information, including forum messages and IP addresses, was exposed this time, but more severe breaches have been known in the past. Hopefully security has been improved enough that this won't happen to NCSoft anytime again in the near future.
BLADE & SOUL SWIMSUIT SHOWCASE
With Blade & Soul finally coming to Western audiences, players are always eager for new updates on the action MMORPG. This week's news update might not be heavy on lore, combat, or crafting, but it does focus on the game's visual "assets." There have been a slew of screenshots released regarding a swimsuit event, dubbed "Hot summer, Cool Vacation," for the Korean version of the game. Check out some screenshots below to get your tan on, or whatever else you have in mind.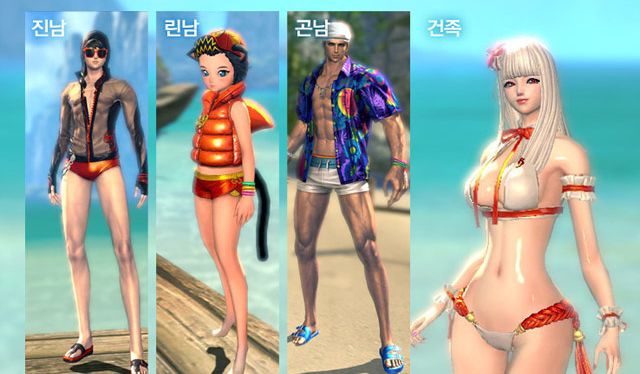 With that, we wrap up the news for this weekend. For more on MMOs, stay tuned to MMOGames.com.
Related:
Blade & Soul
,
Gaming
,
Kixeye
,
News
,
PC
,
Wildstar