NZIN Corporation Looks to Add 17 New Games in 2016
Namgoong Hun, the former CEO of CJ E&M, is planning to release 17 new games in 2016 for his new company NZIN Corporation. CJ E&M works in partnership with mobile game studio Netmarble, which means Hun is no rookie in the industry.
So far, the short video clip reveals a handful of the upcoming mobile games, and most of them don't look much different from what's already on the market. There are puzzle games, RPGs, side-scrollers, shooters, and a few others.
Some might question whether or not there is even room left in the mobile market for these types of games, but it actually makes a lot of sense. Generally, people only stick to a mobile title for a few months, or less, and then move on to the next big thing. This is true even if the newest wave of mobiles games are almost the same as the last ones. However, developers use trial and error to find the best mechanics for these games and then implement the popular ones into newer titles.
This leads to a constant cycle and need for newer mobile titles. Developers put out a game, players consume it for a short amount of time and then move on to the next big thing. It's unfortunate that such a major game industry is so shallow right now, but it's also very young and limited by technological constraints. Hopefully, if the future we will see more games with lasting designs that aren't created as a cash-grab.
Guild Wars 2 PvP League Season Begins
The first competitive PvP season for Guild Wars 2 is now underway for the entire player popular. Although the Guild Wars 2 ESL Pro League began a couple of weeks ago, players have been without a ranked PvP mode since the launch of Heart of Thorns on October 23.
This gap of ranked play caused a few concerns within the Guild Wars 2 community, especially with the influx of new players due to the game going free-to-play. With only one main form of PvP, competitive and casual players were crammed into the same queue, which removed any outlet for those looking for serious PvP action.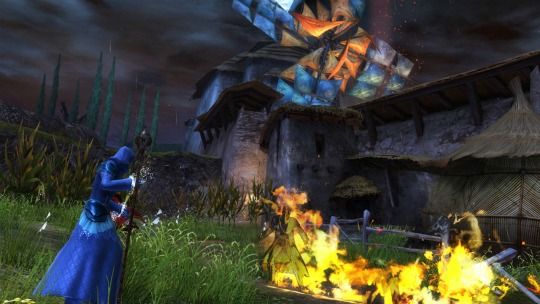 Starting on December 1, ArenaNet reactivated ranked PvP and implemented the new ranked leagues. These leagues range from Amber to Legendary, in similar fashion to League of Legends, and players are rewarded with gold and crafting material as they level up. There are, however, still many concerns about PvP balance, which will be addressed in an upcoming patch.
"I do want to reinforce – we absolutely plan to do a major quarterly balance updates every 3 months (with a short period after each update to make small tweaks before the next PvP league season begins). The next one is due to arrive after this current PvP season ends," game designer Colin Johanson posted.
Additionally, the third week of the Guild Wars 2 Pro League begins next week for both NA and EU. All eyes will be on the currently undefeated teams: The Abjured, Spoookie, Apex Prime, Vermillion, and Rank Fifty Five Dragons.
Delays and Layoffs for Gigantic
The upcoming MOBA hybrid developed by Motiga has run into a series of problems lately. Gigantic was revealed as a new type of PC MOBA in 2014 by combining the gameplay of a third-person shooter with MOBA mechanics. Initially, the game planned to have a 2015 launch, but that has now been pushed back to 2016.
"We've received lots of valuable feedback throughout our testing phases, and as we reflect on the things we must accomplish to meet the expectations we have set for ourselves, it is clear that we need to move the launch window for Gigantic into 2016," a Motiga representative said in a statement.
Not only that, but the studio has also laid off a number of employees. Apparently, the delayed launch date has caused an increase in production costs and the company can no longer afford to keep the entire team intact. According to the statement, 16 Motiga employees were let go, but they received severance packages and help with job placement.
"Unfortunately this change in schedule has meant Motiga had to make some difficult decisions this week. As a pre-revenue startup, our resources are finite. Stretching Gigantic development milestones over more time requires that we stretch those resources in the same fashion."
An updated roadmap for the future of Gigantic is planned to be released at a later date.
Fiesta Online Turns to its Community for Ideas
The most recent update for Fiesta Online has made use of the game's greatest assets: the players. It's very rare for a game studio to take direct input from the player population, unless it's some type of game-breaking bug, but gamigo AG took suggestions from key players and popular guilds for this update.
"The new content did not come out of the blue, but from the most versed experts in the game: the players themselves! Innumerable wishes, suggestions and ideas of individual players and entire guilds were animatedly discussed over the past weeks. And a lot of them are now found in the virtual magical world of Fiesta Online."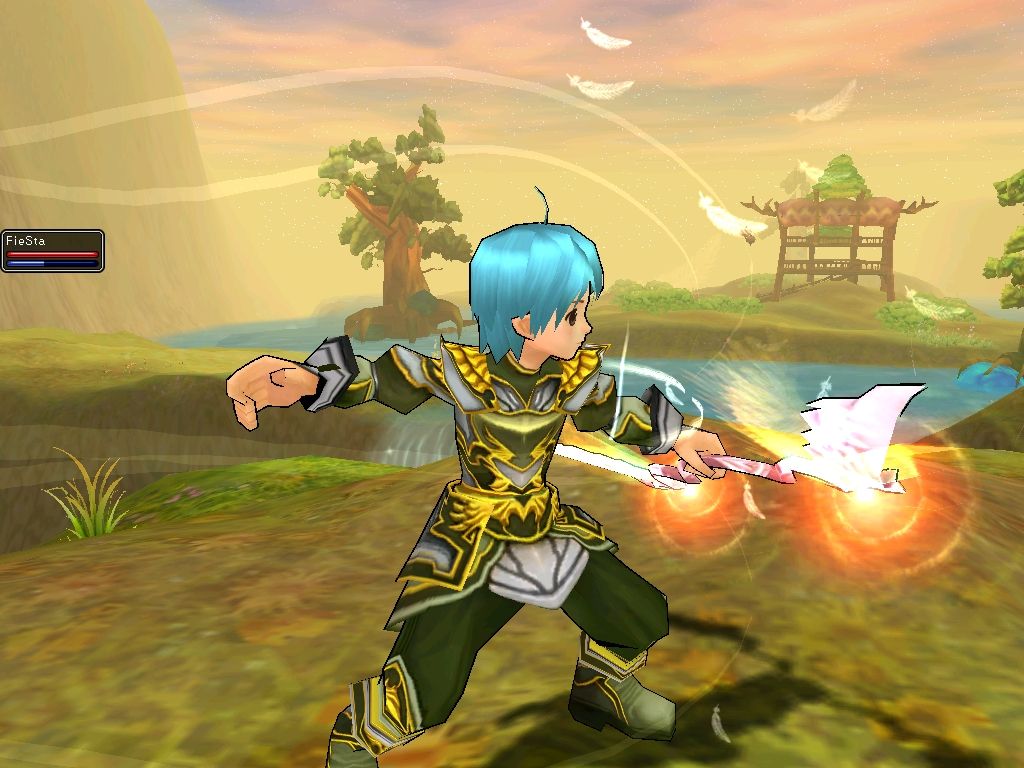 A few of these changes were rather interesting, such as changing the spawn points for monsters and the requirements for quests.
Patch Highlights:
Increase of XP rewards
• New spawn points for various monsters
• Lowering of quest requirements for numerous monsters and items
• Rebalancing of the Archer class
• Donkeys (mounts) are now available at the item merchant in Elderine and Uruga.
• Plenty of bug fixes
• Winter and Christmas decorations in the cities of Fiesta as well as Ski Event
In addition to balance and gameplay changes, holiday decorations and Christmas trees have come to many major cities in Fiesta Online. Furthermore, the Fiesta Ski event is now available as well.
Apparently, these updates have also led to a few problems within the game, and the community has been asked to make an effort to report all bugs that they find.
That concludes this weekend's news. For more on MMOs, stay tuned to MMOGames.com.
Source: MMO Culture, ArenaNet, Motiga, gamigo AG
Related:
ArenaNet
,
Fiesta Online
,
Gigantic
,
Guild Wars 2
,
MMORPG
,
Mobile
,
Motiga
,
NZIN